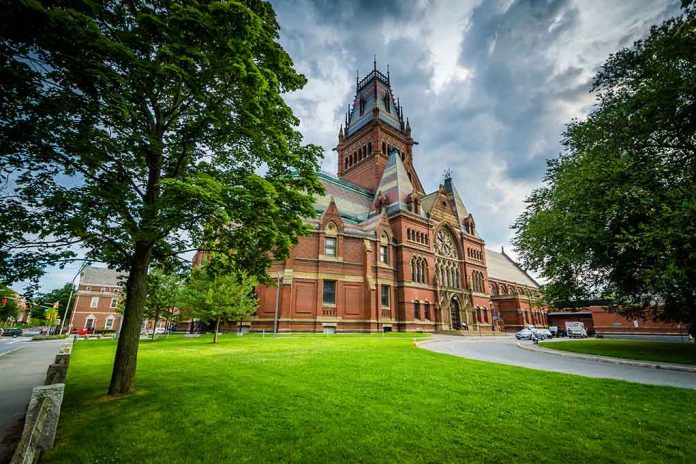 (ReliableNews.org) – In March 2022, University of Pennsylvania student Lia Thomas won the National Collegiate Athletic Association (NCAA) Division 1 women's 500-yard freestyle race. The feat made her the first transgender athlete to win the honor, but not everyone has been supportive of her victory. One of her competitors, University of Kentucky swimmer Riley Gaines, has made her rounds on the media circuit since the race as an advocate against biological males competing in women's sports.
On June 20, Gaines tweeted out a communication allegedly written by Harvard and sent to the college's swim team. The former swimmer's interpretation was that the university was using emotional blackmail to get people to accept transgender individuals participating in sports that align with their transitioned gender as the norm.
The Letter and the Reaction
The missive, reportedly written by officials at Harvard, talks about how Thomas followed all NCAA rules, despite the "conversations and controversy" about her participation in women's sports. The letter was referencing a former Harvard University swimmer who is also a transgender man — Schuyler Bailar — stating if his team didn't support him during his transition, he might "not be here today."
The alleged Harvard letter makes it clear that officials aren't trying to influence the students' beliefs but encouraged a collective team spirit in letting the NCAA figure out how it wants to handle these matters in competitive swimming.
Gaines interjected her interpretation of the letter, claiming the school was actually asking the team to either allow the NCAA to mistreat them or face responsibility for a "potential death." She said officials were telling the students to stay silent on the issue while allowing the "men in charge" at the athletic association to decide the future of collegiate sports — even if they think it's unfair.
Legislation on the Matter
The former University of Kentucky athlete isn't the only one speaking out about this issue. In April, the House passed the Protection of Women and Girls in Sports Act along party lines, with a 219 to 203 vote. Although the bill was sent to the Senate for review, there has been no further action on the legislation. According to The Hill, the bill would not likely make it through the Upper Chamber, and the White House indicated President Joe Biden would use his veto power if the measure made its way to Pennsylvania Avenue.
Medical Physicist Joanna Harper recently told Newsweek she would be shocked if the number of transgender women participating in NCAA sports were over 100 people nationwide. Still, the issue remains a prevalent focal point across the US.
Copyright 2023, ReliableNews.org