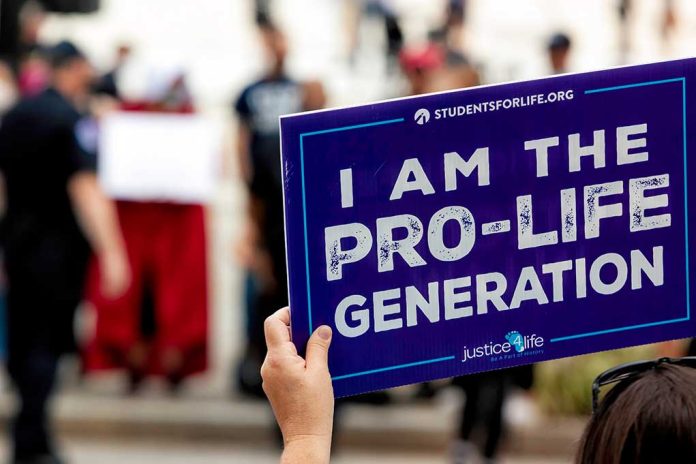 Democrats Ripped Apart At The Seams As Pro-Life Party Members Stir Division
(ReliableNews.org) – There's an assumption all Democrats are pro-choice. It's an easy assumption to make considering how loudly leftist lawmakers scream about keeping abortion legal. However, there are still some pro-life Democrats in the party and some of them think the party is going too far.
There are currently three pro-life Democrats in Congress: Rep. Henry Cuellar (D-TX), Senator Joe Manchin (D-WV) and Senator Bob Casey (D-PA). On Tuesday, May 10, "The Week" published an article titled, "The end of pro-life Democrats" after Casey announced he was voting with Democrats on the Women's Health Protection Act. The senator's vote was a major story because he is the son of former Pennsylvania Gov. Bob Casey from the 1992 Planned Parenthood v. Casey case that reaffirmed Roe v. Wade.
The Heritage Foundation has called the Women's Health Protection Act a radical bill that expands so-called abortion rights. On Wednesday, Manchin voted against the legislation saying it went too far. He told CNN he would vote to codify Roe but would not support the legislation that goes beyond the Supreme Court's precedents.
Manchin, who opposes Dem bill and says it goes too far, says he's pro-life yet also backs codifying Roe.

How does he reconcile that?
"I've just thought this (law) we've had for 50 years — it's precedent."

Says "I believed" justices backed precedent during their testimony pic.twitter.com/D7vBOhFdbn

— Manu Raju (@mkraju) May 11, 2022
Rep. Cuellar was the only Democrat in the House who voted against the bill.
See the below statement from Congressman Cuellar ⬇️⬇️ pic.twitter.com/LCuR0NXcJv

— Henry Cuellar (@CuellarCampaign) May 3, 2022
Democrats for Life of America Executive Director Kristen Day called her party out for going "way off the rails" with the legislation. She said Senate Majority Leader Chuck Schumer (D-NY) made a mistake when he forced a vote on the bill and said he's alienating 20 million pro-life Democrats by "doubling down on … extreme abortion policy." She went on to say abortion is not health care, it's "the death penalty."
Copyright 2022, ReliableNews.org