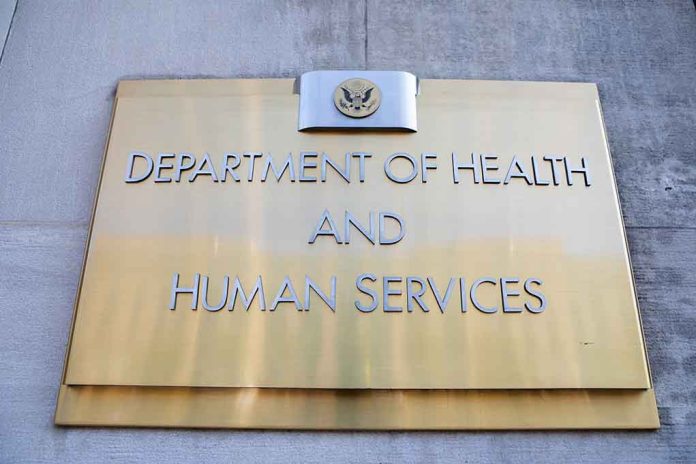 Officials Claim Long-COVID Could Be Next Health Crisis
(ReliableNews.org) – The United States and the rest of the world are coming up on three years of dealing with the coronavirus. Over 6.6 million people succumbed to the virus in that time, and more continue to die every day. But contracting COVID-19 isn't the only thing people need to worry about. There's a potentially costly and debilitating ailment looming over those who've contracted the virus — long COVID.
The Department of Health and Human Services recently released a report showing up to 23 million Americans have lingering effects from the virus. Between 5% and 30% of COVID, survivors could experience issues. These long-haul symptoms can include fatigue, fevers, headaches, chest pain, stomach issues, joint pain, brain fog, and difficulty breathing — to name a few.
Many in the medical field call long-COVID a potential disaster. The problem in treating the problem is that the affliction is hard to pin down. Since it presents in various ways and affects so many different systems within the body, it's difficult to treat patients in an overall sense. In addition to the physical and mental effects, long COVID could be a severe financial detriment for American families and the US economy itself going forward.
"Higher medical spending accounts for $528 billion of the total. But lost earnings and reduced quality of life are other sinister trickle-down effects, which respectively cost Americans $997 billion and $2.2 trillion." https://t.co/WJHMi0Khtr

— Amesh Adalja (@AmeshAA) November 30, 2022
Economist David Cutler reported the overall cost of dealing with the ailment could reach as much as $3.7 trillion when factoring in reduced earnings, higher medical costs, and reduced quality of life. HHS predicts the impact on the United States and its citizens will last for generations.
Copyright 2022, ReliableNews.org