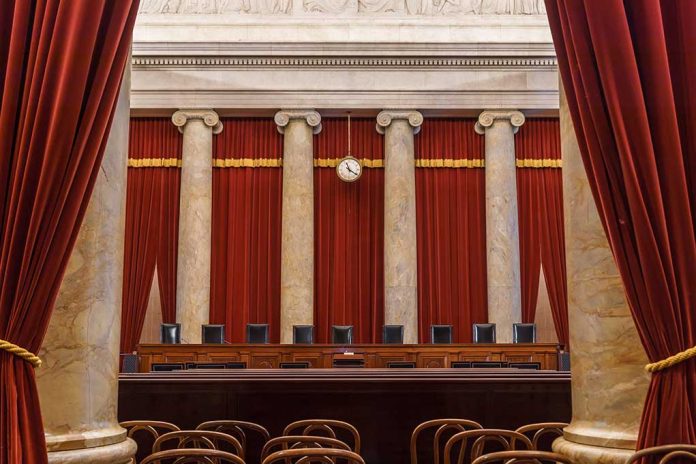 SCOTUS Justice Reveals Next Target After Roe v Wade Win
(ReliableNews.org) – On June 24, the Supreme Court issued its decision to overturn Roe v. Wade and roll back the constitutional right to abortion. The prior Court had based its nearly-50-year-old precedent on the right to privacy, which is not explicitly written in the Constitution. Justice Clarence Thomas wrote an incredibly controversial concurring opinion that called on his colleagues to reverse other precedents as well and made the Left go wild. But, will it actually happen?
Shortly after the decision came down, social media lit up with accusations that the justices were going after gay marriage, birth control, and other precedents next. The cries were the result of Thomas' concurring opinion stating the justices should reconsider other opinions "including Griswold, Lawrence, and Obergefell." Those rulings gave people the right to birth control access, to have intimate relations with same-sex partners, and allowed gay people to marry, respectively. Thomas went on to say the justices had a "duty to correct the error established in those precedents." Then he spoke about what to do "[a]fter overruling these demonstrably erroneous decisions," making it crystal clear he wants prior decisions overturned.
Clarence Thomas, in his opinion concurring with Dobbs, calls on his court colleagues to next overrule Griswold (on contraception), Lawrence (on same-sex sex), and Obergefell (on same-sex marriage). And to go on from there. pic.twitter.com/lf2OeLq1zo

— Taniel (@Taniel) June 24, 2022
The dissenting opinion, written by the three liberal justices — Elena Kagan, Sonia Sotomayor and Stephen Breyer — stated the majority ruling "places in jeopardy other rights" from birth control to same-sex relationships and marriage.
The dissent: The majority is "acting at practically the first moment possible", "eliminates a 50-year-old contitutional right that safeuards women's freedom," "breaches a core rule-of-law principle," "places in jeopardy other rights," and "undermines the Court's legitimacy." pic.twitter.com/Dy9KYmDaqz

— Taniel (@Taniel) June 24, 2022
Although Thomas believes the Court should revise the precedents set in those related cases, Justice Samuel Alito's majority opinion specifically mentions the cases and says the SCOTUS will not overturn those rulings. In order to repeal any of those precedents, Thomas would need to convince four other colleagues it was the right step to take.
Are you concerned about the possibility of the Court rolling back other precedents protecting the right to privacy?
Copyright 2022, ReliableNews.org