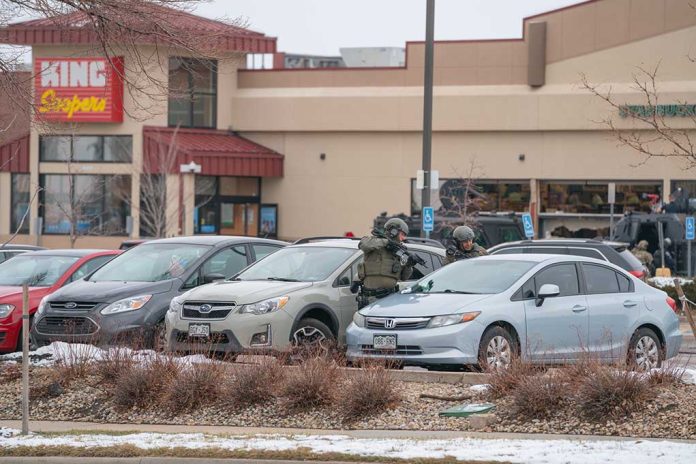 Safeway Shooting HERO Identified – Last Moments Say It All
(ReliableNews.org) – On August 28, a gunman entered a Safeway Supermarket in Bend, Oregon, and began firing. An employee at the store, who served in the US Army for two decades, attacked the shooter. His community is now planning to honor him for the act of bravery that cost him his life.
Donald R. Surrett, 66, confronted the gunman in the produce section of the grocery store. At that point, the shooter had already killed Glenn Edward Bennett, 84, at the store's entrance and was spraying the aisles with bullets. Police spokeswoman Sheila Miller told the Associated Press that Surrett "attempted to disarm [the suspect]" and "acted heroically." She believes he may have saved others in the store.
Ethan Blair Miller, 20, the man police identified as the alleged shooter, fired the weapon at Surrett, who was reportedly wielding a produce knife. The veteran died from his injuries. The accused suspect then turned the gun on himself and committed suicide.
Hero Grocery Store Worker Tried to Disarm Gunman Before Being Killed in Oregon Safeway Shooting https://t.co/cQWy2MDEX2

— People (@people) September 1, 2022
Bend Mayor Pro Tem Anthony Broadman told the AP despite the events of the shooting, there were "brave first responders, brave citizens, people willing to stand up for their neighbors." The local chapter of Disabled American Veterans (DAV) and the Veterans of Foreign Wars (VFW) are moving forward with a plaque to honor his memory.
Copyright 2022, ReliableNews.org