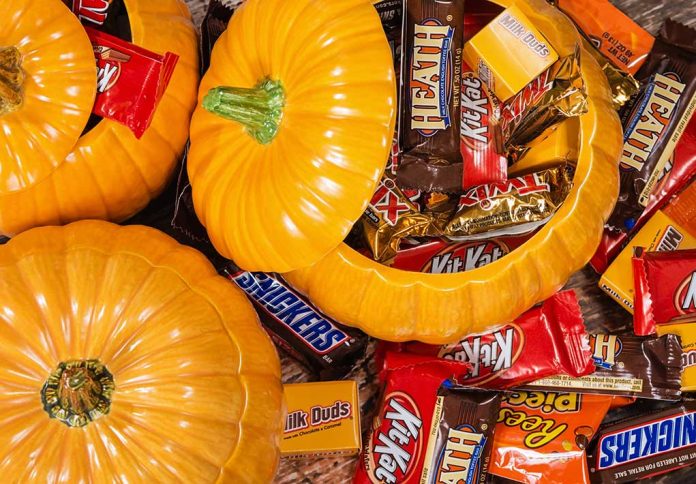 Multi-Billion Dollar Food Company Issues Warning – "Shortage Incoming…"
(ReliableNews.org) – Companies worldwide have been dealing with frustrating supply chain issues as a result of the pandemic. Experts don't believe the issues will be resolved until 2024. Now, a popular candy company is warning people about possible shortages just as the country enters spooky season.
During a Q2 earnings call on July 28, Hershey's CEO Michele Buck said the company is facing a shortage due to supply chain problems. She explained that although it began producing candy for Halloween back in the spring, it won't be able to meet demand.
It's Officially Time To Panic! Hershey's Says They Will Have A Shortage Of Halloween Candy This Year https://t.co/gUsWsDKymI pic.twitter.com/WWXRdwl41B

— Barstool Sports (@barstoolsports) July 29, 2022
Buck said the shortage would likely affect other upcoming holidays, too. In the call, she told investors that Hershey decided to prioritize "every day on-shelf availability" rather than focusing on special occasions.
Jason English with Goldman Sachs asked the CEO when she thought the problems would subside. Buck predicted it would start to get better in 2023 but indicated that the company won't likely be able to fully meet demand until 2024.
Other companies have experienced significant shortages, too. Microchip supply issues are expected to last through 2023. Congress recently passed the CHIPS Act Plus to help alleviate problems within that particular market.
Are you worried about any ongoing supply chain shortages? Let us know your thoughts via email!
Copyright 2022, ReliableNews.org