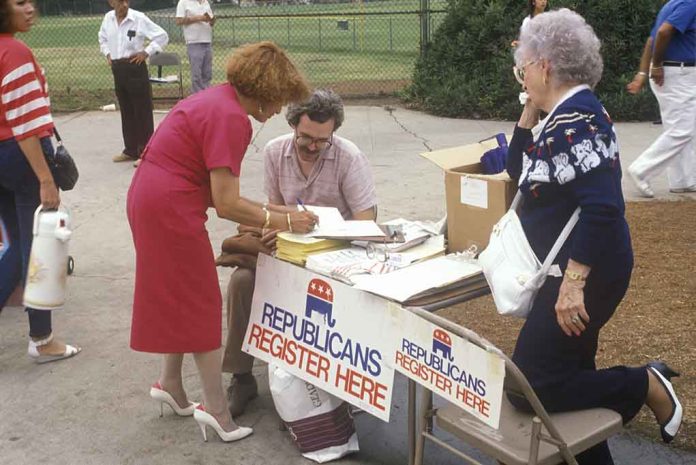 Hispanic Voters Are LEAVING – Key Group Shifts!
(ReliableNews.org) – Miami-Dade County has long been a Democratic Party stronghold in Florida. It's due in part to the large Hispanic population in the area. Recent voter registration data shows a swing to the Right.
According to a tweet by the Florida GOP, in 2018, there were 254,486 Hispanic voters in the county registered as Democrats. Republicans had slightly more at 271,094. Four years later, the numbers have shifted considerably. The Left now only has 252,395 registered voters, while Conservatives have gained thousands and are now at 323,133.
Miami-Dade hispanic voters are rejecting socialism and embracing freedom. Let's Keep Florida Free! pic.twitter.com/U8Ja7VRPF5

— Florida GOP (@FloridaGOP) August 22, 2022
It's unclear why so many voters have shifted to the Right, but it could be that as the Democratic Party moves to the Left, Hispanics are shying away. Many of the residents in Miami have fled oppressive regimes like those in Cuba and Venezuela. These voters are very much against the United States turning into one of those autocratic countries.
In 2020, NBC News reported that 4 in 10 Latinos are concerned about the Democratic Party embracing socialism. That has created an opportunity for Republicans to woo them and it's clearly working in South Florida.
It's also notable that the number of people who haven't declared a party has grown from 277,666 to 307,825. That leaves a lot of swing voters in the county, meaning both parties will have to find a way to appeal to them if they want to win future elections.
Copyright 2022, ReliableNews.org