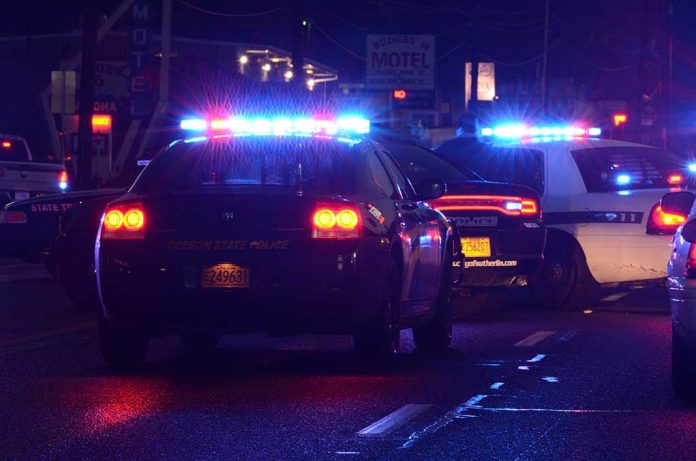 (ReliableNews.org) – Adam DeVine is best known for his roles in the "Pitch Perfect" franchise. Although he's used to being in the spotlight because career, he was recently in the news for a terrifying reason. The actor witnessed a murder outside of his Los Angeles, California, home.
On Tuesday, June 6, social media star Tony Toutouni, the self-proclaimed "King of Instagram," hosted a poker party at a home in the Hollywood Hills neighborhood. DeVine and his wife, Chloe Bridges, decided to sit on their balcony to watch the party that was happening at their neighbor's home, he mentioned on his "This is Important" podcast. He revealed that someone was murdered at the gathering.
Law enforcement responded to Toutouni's residence just after 2 a.m. on Wednesday. They found 39-year-old Emil Lahaziel dead from gunshot wounds. KTLA 5 reported neighbor Kimberly Block said during the party, the valet let the victim know someone was outside and wanted to speak to him. She said that when he walked outside, he got into an argument, and the person in the car opened fire.
According to the Daily Mail, the outlet obtained court records showing Lahaziel had a history of domestic violence. He allegedly pointed an Uzi at his wife's face multiple times. She reportedly told the police that she didn't think her husband was "capable of stopping his abuse towards" her. The report also claims the Israeli citizen had previously expressed a fear that his enemies wanted to kill him.
Neighbors in Hollywood Hills are furious about the crime they say Toutouni has brought to their neighborhood. Block said she doesn't want him in the community, saying, "I'm angry, I'm disturbed. I don't feel safe." Others expressed similar feelings. Another person who lives on the street called the social media star a "piece of [expletive]" and "garbage." Someone else said he "doesn't belong in [the] neighborhood."
Police are asking anyone with information about the shooting to call 1-877-275-5273. The suspect is still on the loose.
Copyright 2023, ReliableNews.org