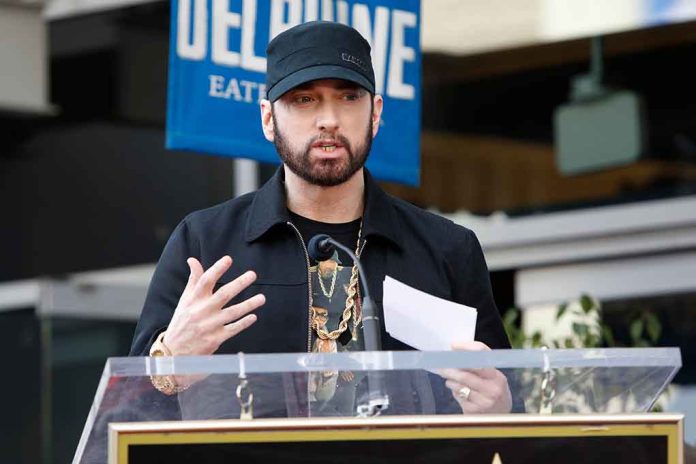 (ReliableNews.org) – Marshall Mathers, known by his stage name Eminem, burst onto the national rap scene in 1999 with his single "My Name Is." The song became the most popular on "The Real Slim Shady LP" and skyrocketed the rapper to fame. More than 20 years later, the artist has transformed hip-hop.
White rappers performed before Eminem burst onto the scene at the turn of the millennia, but none ever reached the level of fame he did. The Detroit-born artist signed with Dr. Dre's Aftermath Records after the rapper-turned-producer heard his demo tape. While his proximity to the NWA star didn't hurt, Eminem's sharp rhymes and biting sense of humor led him to become the best-selling rapper of all time.
Eminem's ability to rhyme unusual words within bars, not just at the end, coupled with his ever-changing persona, influenced a new generation of rappers. The rapper said he could do that partly because he reads the dictionary.
Kendrick Lamar, the first Pulitzer Prize-winning rapper in history, is one of the artists Em influenced. In an interview with GQ, Lamar said he got his "clarity just studying Eminem when [he] was a kid."
Eminem proved race doesn't matter when it comes to rap music. His success showed white rappers that they could have a shot at fame in the industry they loved so much. Machine Gun Kelly, G-Eazy, and Jack Harlow, to name a few, have all credited the superstar with influencing them.
Critics have argued Eminem's mainstream popularity white-washed the industry. Others say he revolutionized it. No matter what side of the argument a person is on, nobody can deny he transformed the genre.
Copyright 2023, ReliableNews.org