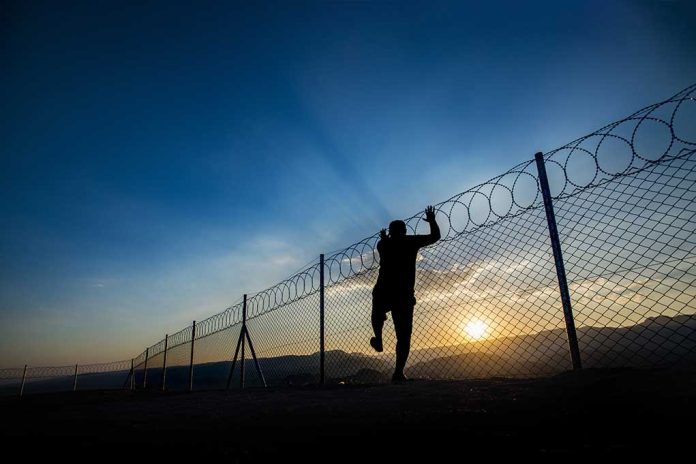 (ReliableNews.org) – While Romania used to be part of the Union of Soviet Socialist Republics (USSR), followed by a long stint of communist rule, the country changed its governmental style in 1990. The nation is now part of the North Atlantic Treaty Organization (NATO) and the European Union (EU). Despite Romania's progress, Reuters reported in 2021 that many citizens experience racism and flee their homeland to seek asylum in the US.
According to the US Customs and Border Protection (CBP), nearly 1,500 Romanians crossed America's borders during fiscal year 2020. That number escalated to over 5,000 the following year, and nearly 7,500 in 2022. An exclusive report from the Daily Caller recently revealed some migrants crossing into the US illegally from Romania could be involved in several crimes around the United States.
Avoiding Detection
On June 5, the outlet stated the Daily Caller News Foundation (DCNF) obtained internal law enforcement alerts from east coast states starting in Florida, all the way up to New York. These alerts revealed some crimes across the country could be attributed to a number of Romanians illegally crossing the southern border. They're allegedly tied to financial crimes.
According to the source, the Romanians suspected of the various infractions are not in the country legally. In fact, the Daily Caller reported they have standing deportation orders. An Immigration and Customs Enforcement (ICE) official told DCNF that "Romanians are involved in a lot of fraud," and when they have to check in with the enforcement agency, they give temporary addresses making them hard to track. The official said that it's an intentional strategy.
Suspected Crimes
Two incidents reported by the Daily Caller happened in Florida. One occurred in February involving two Romanians suspected of crossing the southwest US border illegally. One of them allegedly ripped off a vendor at a coin show, using a sleight of hand that shorted the person $6,000. Police subsequently apprehended them.
Another encounter happened in April when law enforcement officials in Florida stopped a vehicle, found two of the people inside were illegal migrants from Romania, and allegedly discovered fake passports and credit cards, "covert cameras," "skimming devices," and an "ATM pin pad cling device." Not only that, but the suspects also had financial information from "thousands of victims."
Other incidents involving alleged thefts happened in Pennsylvania and New York. One senior Border Patrol official told the news outlet that all the migrants from Romania "have criminal records" when they reach the border.
Copyright 2023, ReliableNews.org