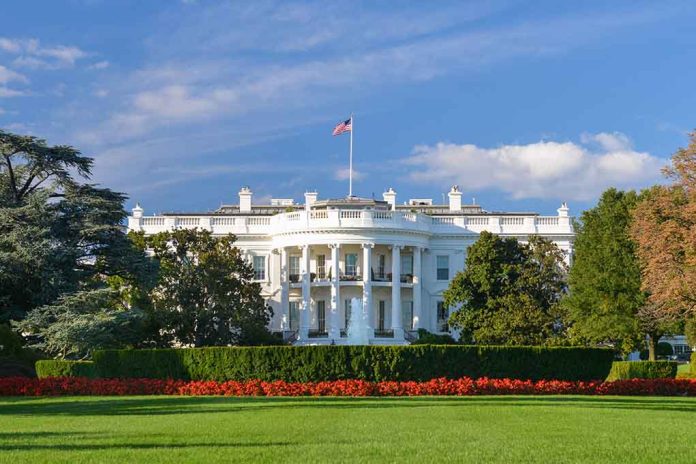 (ReliableNews.org) – President Joe Biden hosted a large Pride Month celebration at the White House on June 10. About 1,500 people showed up for the gathering and one of the guests caused a big controversy.
Transgender activist Rose Montoya was one of the guests at the event that took place on the South Lawn. She posted a video on social media after the event that showed a clip of her with her top down and hands covering her bare breasts while she is shaking and standing in front of the Truman Balcony at the White House. She was seen standing next to two trans men who had their shirts off, as well. Someone off-camera asked, "Are we topless at the White House?"
The video was not received well by the American people, including those in the comment section under her video. Some accused her of setting the cause back further and accused her of stealing the spotlight.
On Tuesday, White House Press Secretary Karine Jean-Pierre addressed the controversy during the daily press briefing. She called Montoya's behavior "unacceptable" and said it wasn't fair to all of the families who attended the event. Further, she said the activist would not be invited back.
"It's not appropriate, it's disrespectful," Jean-Pierre stated.
Montoya defended her actions. She argued that it's legal to be topless in DC. While it is legal in DC, the White House is on federal land, and it's not legal there. Still, Montoya claimed that she supports the "freeing the nipple" movement because she doesn't understand why it's "inappropriate or illegal" for her to go bare-chested when it was not considered to be when she was a man.
The activist went on to say she decided to join her male trans friends who were showing off their scars. Those two friends are also banned from attending future White House events.
Copyright 2023, ReliableNews.org