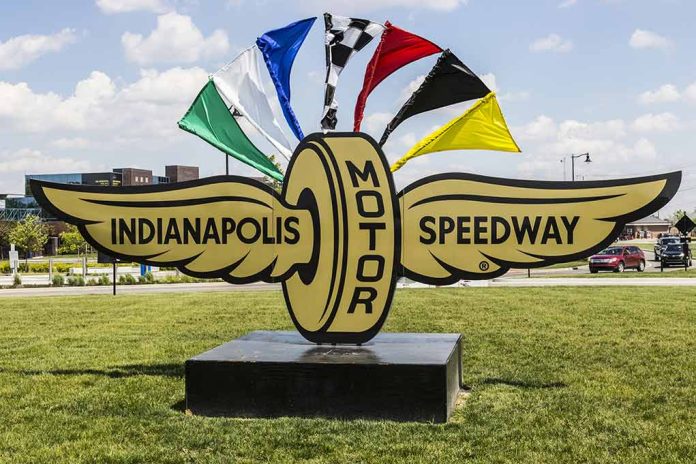 (ReliableNews.org) – The Indianapolis 500 is an annual NASCAR race that takes place at the Indianapolis Motor Speedway, traditionally running on Memorial Day weekend. The drivers race for 500 miles or 200 laps around the track. This year's event is set to happen on May 28, and the teams have been running laps on the speedway to practice for the big day. With less than a week to go, tragedy struck in Indianapolis, leaving one driver in the hospital — and out of the race.
What Happened?
About halfway through a two-hour practice on May 22 at the Indianapolis Motor Speedway, Rahal Letterman Lanigan Racing driver Katherine Legge crashed into Stefan Wilson, who drives for Dreyer & Reinbold Racing, going into Turn 1.
According to IndyStar, Legge's car crashed into the wall with its side, but Wilson hit the barricade head-on. Wilson's crew ran to remove him from the vehicle. They placed him in a neck brace, laid him on a stretcher, and loaded him into a waiting ambulance. The driver was rushed to IU Methodist Hospital for treatment and evaluation. Legge exited her car without assistance and sought treatment on the scene.
Dreyer & Reinbold Racing released a statement later that same day, announcing Wilson suffered a fracture of his 12th thoracic vertebrae and would not be allowed to compete in the Indy 500 this year. The team said he was going to stay overnight in the hospital for observation and testing.
IndyStar reported that both teams planned to repair their respective cars for the race rather than replace them. However, Dreyer & Reinbold had to find another driver.
The Race Continues
On May 23, Wilson's team announced his replacement for this year's race — Graham Rahal. NBC Sports quoted the team's owner, Dennis Reinbold, as saying the group was "excited to put Graham in the car." Although there will be adjustments the team needs to make in a short period of time to get Rahal to successfully pilot the No. 24 car, the replacement driver seemed confident. This competition will reportedly be the first time he's raced in a Chevrolet, as he's "spent [his] entire career in a Honda."
As a replacement driver, NBC Sports stated he would start the race in the back, but he seems to have the full support of his sponsors, as well as Wilson, who released a statement from his hospital bed. Many have reached out to wish the hospitalized driver well wishes and a speedy recovery.
Copyright 2023, ReliableNews.org