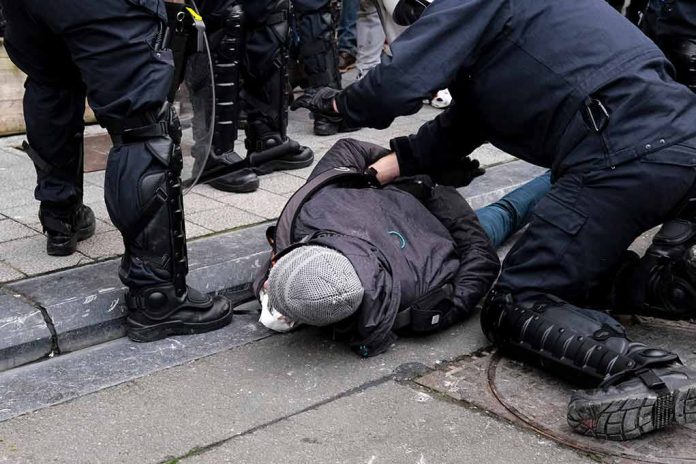 (ReliableNews.org) – When used properly, tasers are excellent tools for police officers to stop dangerous suspects. When used incorrectly, they are dangerous and can severely injure or kill a person. A New York City police sergeant was recently arrested for allegedly using his stun gun an excessive number of times.
On July 20, the US Attorney's Office for the Southern District of New York announced an indictment against Mount Vernon Police Sgt. Mario Stewart. He's being charged with using excessive force on an individual who was in the custody of the police and violating his constitutional rights.
According to prosecutors, Stewart allegedly tased a suspect seven times in about two minutes. During the incident, six other police officers stood by and allowed the sergeant to continue to stun the victim while he was lying on the ground with his hands cuffed behind his back. His legs were also restrained during the March 26, 2019, incident.
Ironically, on the day the incident occurred, Stewart was assigned to the Emergency Services Unit. The unit was responsible for responding to calls where someone was experiencing a mental health crisis. The person was reportedly partially naked and in distress. Stewart ordered the other officers on the scene to handcuff the individual and take him to the ground. The police tried to put him into a restraint bag, but he was holding onto a strap. Stewart ordered him to let go, and when the suspect didn't listen, he allegedly tased the man.
US Attorney Damian Williams stated Stewart was supposed to help the person experiencing distress. Instead of helping, the sergeant "deployed his taser on the individual seven times in […] roughly two minutes." The prosecutor went on to say the police officer "betrayed his duty" and "violated the law" with his alleged conduct. Williams pledged to hold the sergeant accountable and protect every New Yorker's constitutional rights, even "those experiencing mental health crises."
Stewart has denied any wrongdoing.
Copyright 2023, ReliableNews.org