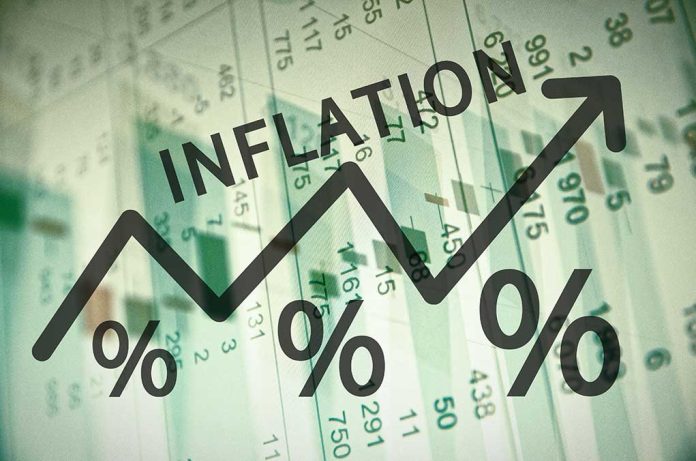 New Numbers Are In For Biden – And They're NOT Looking Good
(ReliableNews.org) – Each month, the US Bureau of Labor Statistics (BLS) releases a consumer price index summary (CPI), detailing the annualized inflation rate for the United States. The data gives a picture of the rate at which things like food, medicine, and housing costs rose or fell in the previous month. On September 13, the CPI report showed inflation at 8.3% in August, which is only 0.2% lower than July's figure. Experts had estimated the rate would fall to 8% flat.
Looking Back
Inflation has been steadily rising since August 2021, when the annualized percentage hit 5.3%. When President Joe Biden took office, the rate was at a mere 1.4%. As the inflation rate grew, so did the price of consumables across the country. The government has been trying to slow down the out-of-control number by increasing the Federal Reserve interest rate. That percentage represents the interest banks have to pay to borrow money from each other. The number, called the Fed rate, affects what lenders charge everyday Americans who have mortgages, personal, and car loans.
On September 8, Federal Reserve Chair Jerome Powell vowed to continue raising the Fed rate until inflation comes down significantly. He wants to avoid a "deep recession." That means borrowing will only get more expensive for the average person, in addition to the cost of everything staying high for some time.
Prices for Americans and Going Forward
According to the CPI data, gas prices continued to fall, offsetting the increasing price of food, electricity, and natural gas. The food and food at home indexes went up by 0.8% and 0.7% since July, respectively. In addition, the cost of housing, medical care, new cars, insurance, and education increased month over month. Energy decreased by 5%. Prices also fell for used vehicles, airfare, and "communication."
When compared to last year, the price of food is startling, as Americans are paying 11.4% more overall to feed their families. The US has not seen a jump like that since the late 70s. Although energy prices are now dropping, they're up a whopping 23.8% from just one year ago.
Sadly, salaries are not keeping up with the trend. Forbes recently reported employers are preparing to give employees an average "salary increase of only 3.4% in 2022," falling severely short of current inflation rates.
What do you think about the US economy at the moment? How is it affecting you and your family?
Copyright 2022, ReliableNews.org