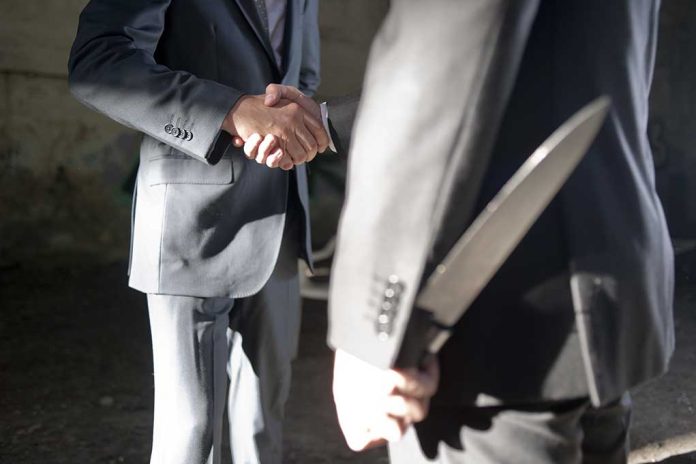 (ReliableNews.org) – Just a few months before the 2016 presidential election between Hillary Clinton and former President Donald Trump, the FBI opened an investigation called Crossfire Hurricane. According to The New York Times, the bureau launched the probe to determine whether members of the Trump campaign colluded with Russia in an effort to influence the election results.
Senator Marco Rubio (R-FL) said he looked at the investigation and felt the FBI was justified in looking into the matter. He didn't see anything indicating the agency's motive was political in nature. Still, then-Attorney General Bill Barr appointed John Durham as Special Counsel in 2019 to examine whether any FBI agent or other party broke the law while investigating Trump's campaign. Four years later, Durham released his report.
Durham's Findings
The Special Counsel referred to a possible Clinton campaign plan outlined in a letter written to Senator Lindsey Graham (R-SC) by Trump's Director of National Intelligence, John Ratcliffe. He wrote that US intelligence agencies alleged that Clinton hatched a plan to tie Trump to the Russian "hacking of the Democratic National Committee." However, Ratcliffe admitted he didn't know if the information was accurate and suggested perhaps the allegation was an "exaggeration or fabrication."
The former director went on to tell the senator there were handwritten notes from the CIA director confirming he briefed former President Barack Obama and "senior national security officials" on the matter in July 2016. Months later, Ratcliffe stated the intelligence officials referred the allegation to the FBI and the deputy assistant director of counterintelligence.
Durham said he found no evidence showing FBI personnel investigated whether or not the allegations against Clinton were true. In fact, he reported one supervisory special agent felt betrayed because nobody even told him about the intelligence. The agent said it didn't matter if the alleged Clinton Plan was accurate or not; he or she should've been informed regardless.
FBI Agent Confusion
According to Durham's work, some agents working on Crossfire Hurricane were confused as to why they were working certain angles that seemed to have little substance. At least one agent believed higher-ranking officials must have known something that was driving the investigation into the supposed Russian connection to the Trump campaign. The Daily Wire reported that Durham wrote the FBI spent a lot of time chasing fruitless leads, refusing to go directly to those who could've cleared the issue quickly.
The special counsel concluded the FBI was likely guilty of possible "confirmation bias" for launching and continuing its Trump/Russia investigation. Durham also stated he did not find any "sufficient evidence" proving the agency "intentionally" helped the Clinton campaign accuse Trump of wrongdoing.
Copyright 2023, ReliableNews.org