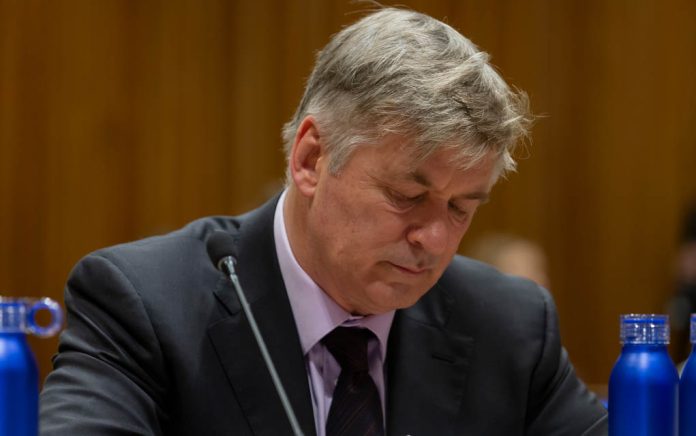 (ReliableNews.org) – In October 2021, actor Alec Baldwin was rehearsing on set for the film "Rust." During the scene, his character, detective Joel Cano, was supposed to point his weapon at the camera. As he was practicing, the gun went off, hitting director Joel Souza in the shoulder and cinematographer Halyna Hutchins in the chest, injuring him and killing her.
On January 19, First Judicial District Attorney in New Mexico, Mary Carmack Altwies, announced the state was charging Baldwin and armorer Hannah Gutierrez-Reed with two counts each of involuntary manslaughter. The actor's attorney, Luke Nikas of Quinn Emanuel, responded to the news, telling Fox News Digital that the charges were a "terrible miscarriage of justice."
Baldwin and Gutierrez-Reed will be "charged in the alternative" with the two counts of manslaughter, meaning that a jury would decide not simply if they were guilty, but under which definition of involuntary manslaughter they were guilty.

— MaryCarmackAltwies (@MaryCarmackAltw) January 19, 2023
Nikas claimed his client didn't bear responsibility for the tragedy because he believed the professionals when they told him the weapon was "cold" — a term used to indicate the gun had no live rounds. Former Federal Prosecutor Neama Rahmani told People he believes prosecutors are simply trying to "make an example" out of the actor, adding he wouldn't have brought charges if it were his decision.
As it stands, the state of New Mexico decided Baldwin is responsible for the crime. Founding partner of Panish Shea Boyle Ravipudi LLP and attorney for the Hutchins family, Brian Panish, noted they conducted their own investigation and agreed with state prosecutors. A statement relayed by Fox News said, "no one is above the law," and they're hopeful those responsible will face a just punishment.
David Halls, first assistant director, already took a plea for his part in the tragic events that led to Hutchin's death. He recently pleaded guilty to a negligence charge.
People reported that the first manslaughter charge carries a possible fine and up to 18 months in jail, but the second charge is harsher. If convicted under that allegation, Baldwin could spend a mandatory sentence of five years behind bars.
Copyright 2023, ReliableNews.org