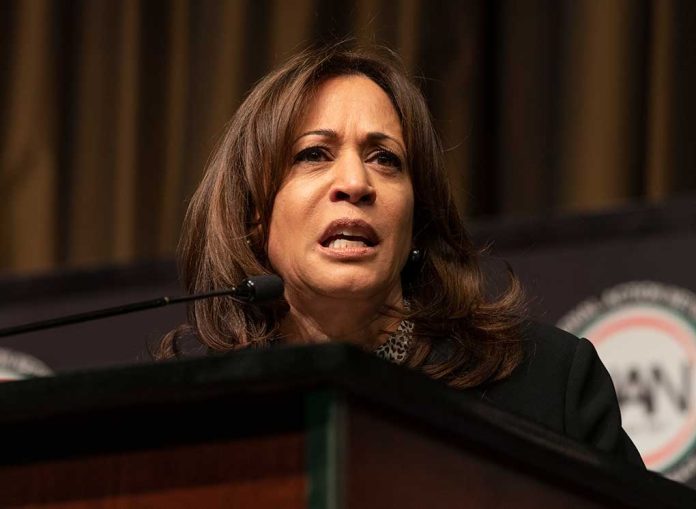 (ReliableNews.org) – Vice President Kamala Harris issued a call to action in May 2021, asking companies to invest in projects in Honduras, Guatemala, and El Salvador. President Joe Biden's administration hoped the private sector investments would create economic opportunities and dissuade migrants from coming to the US. The VP recently revealed just how much money has been funneled into the Northern Triangle via the private sector.
On February 6, Harris held the Central America Forward Launch Event with members of the private sector who have been involved in the administration's efforts. During her speech, the vice president revealed the latest investments from the companies equaled $956 million. That brought the total to $4.2 billion since the start of the program.
Harris stated that almost 50 companies, nonprofits, and foundations are working on the initiative to tackle the root cause of migration from the Central American countries to the US. She said the money has helped create new jobs, connected people to the internet, and helped get people into mainstream financial services by opening bank accounts.
The vice president also alleged migration from the Northern Triangle has decreased since the program began.
.@VP: "Our Root Causes Strategy and these investments represent a long-term development effort, but we are already beginning to see positive trends." Migration from northern Central America has significantly declined over the last 18 months. https://t.co/uav3ZB3Eun

— Phil Gordon (@PhilGordon46) February 7, 2023
Harris claimed data from the Department of Homeland Security supports the claim that migration from the three countries is down. It's unclear what data the VP is talking about because the agency has not released the data for 2022 yet. However, the Council on Foreign Relations reported more than 541,000 migrants from the three countries crossed the border last year. That is more than the number, 495,276, DHS reported crossed into the US in 2021.
Meanwhile, migrants are still crossing into the US illegally. Customs and Border Protection data shows Border Patrol has encountered more than 639,000 people in the entirety of America so far this fiscal year. It's clear that immigration continues to be a problem that needs more solutions.
Copyright 2023, ReliableNews.org