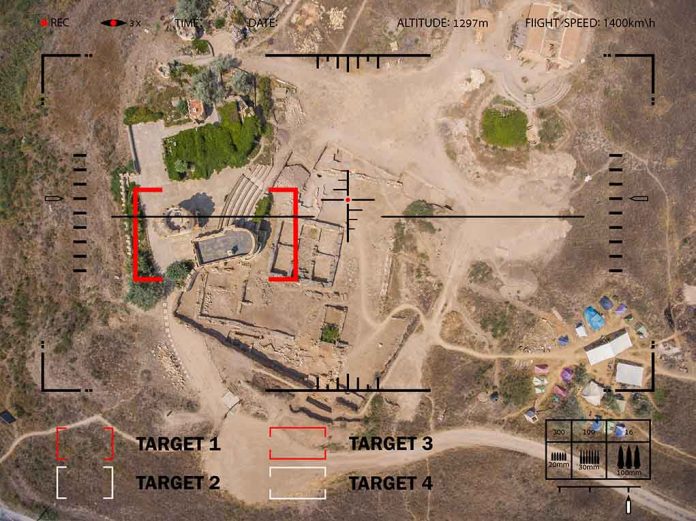 (ReliableNews.org) – The Islamic State (ISIS) remains a problem in Syria despite repeated attempts to destroy it. The organization is responsible for carrying out countless terrorist attacks. Authorities now believe the most recent head of the terrorist group is dead.
On Sunday, April 30, Turkish President Recep Tayyip Erdogan announced the leader of ISIS, Abu Hussein al-Qurashi, was killed by an operation carried out in Syria by his MIT intelligence agency. Reuters reported that Turkish forces raised a location in northwest Syria on Saturday, blasting through a fence, door, and walls. They reportedly encountered the terrorist leader, but he refused to surrender and detonated a suicide vest.
In April, a US drone strike took out Khaled al-Jabouri, another high-ranking terrorist. Two other ISIS members were captured, and a source said it was a "red flag" that the ISIS leader was in the area.
A picture of the location where the raid took place showed a two-story house that appeared to be severely damaged. Debris littered the ground around the structure.
Close intelligence cooperation between #Iraq & #Turkey has played a "major role" in recent U.S. targeting of senior #ISIS leaders in NW #Syria.

That coordination led directly to the recent alleged killing of #ISIS leader Abu al-Hussein al-Qurayshi.https://t.co/ECa2CHq7BN pic.twitter.com/5hmJpoklZF

— Charles Lister (@Charles_Lister) May 2, 2023
Al-Qurashi was the suspected leader of the terrorist group for just six months. In November, United States Central Command (CENTCOM) issued a press release announcing the death of his predecessor, Abu al-Hassan al-Hashimi al-Qurayshi. He, too, detonated a suicide vest after The Free Syrian Army raised the location where he was holed up. Before him, Abu Ibrahim al-Hashimi al-Qurashi served as the head of ISIS from October 2019 to February 2022. Like the two men who led the group after him, he detonated a bomb. The explosion killed himself and 12 other people who were in the residence.
All of the men were killed while hiding out in Syria. An Iraqi intelligence official told Reuters that the country is "the only safe haven for senior" ISIS leaders, "specifically in areas bordering Turkey." Intelligence officials in Syria, Iraq, and Turkey are working hard to take out ISIS leaders in the region.
Copyright 2023, ReliableNews.org