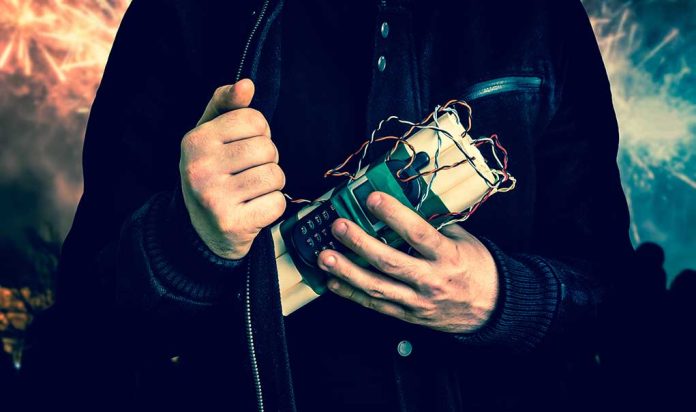 (ReliableNews.org) – The United States pulled out of Afghanistan in 2021, leaving the country to handle its own security. That has not been going so well. ISIS-K has carried out a number of attacks on the country, including one that took place last week.
On Wednesday, January 11, an explosion rocked the capital city, Kabul. A suicide bomber tried to enter the Afghan Foreign Ministry but wasn't able to access the building. A driver waiting outside of the building told BBC that he saw a man walk past him with a rifle and a bag on his shoulder. Then he saw a man blow himself up. At least 20 people died in the bombing. Another 40 people suffered injuries, according to Emergency NGO, an Italian humanitarian agency. ISIS-K took credit for the attack on social media and celebrated the possibility that diplomats were killed.
An ISIS suicide bomber took the lives of at least 20 Afghanis outside the foreign ministry building in Kabul on Jan. 11. This marks the second suicide bombing in Kabul over a ONE-MONTH span. Wow. Afghanistan remains one of the world's most UNSAFE countries.https://t.co/mCA40unDSF

— Steve Hanke (@steve_hanke) January 13, 2023
The United Nations' mission in the country condemned the attack. The organization went on to say that "violence is not part of any solution to bring lasting peace."
UNAMA condemns today's attack outside dfa Foreign Ministry in Kabul. Reports of numerous casualties, including civilians.
Rising insecurity is of grave concern.
Violence is not part of any solution to bring lasting peace to #Afghanistan.
Our condolences to the families affected.

— UNAMA News (@UNAMAnews) January 11, 2023
Reports initially indicated the Chinese delegation that was in the building when the bombing took place was there to hold talks with Afghan officials. Wang Wenbin, a Chinese foreign ministry spokesperson, told BBC that it "strongly condemns" the attack. He went on to say he hoped the Afghan government could protect citizens from all over the world.
Authorities have not verified whether the attack was carried out by the terrorist group. It wouldn't be the first time ISIS set a suicide bomber loose on innocent people. There has been a number of other attacks since the Taliban seized control. In 2021, 13 American service members and more than 100 Afghans died in an attack by the group outside of the Kabul airport. The bombing happened as the US was pulling troops out of the country and ending the 20-year war.
Copyright 2023, ReliableNews.org