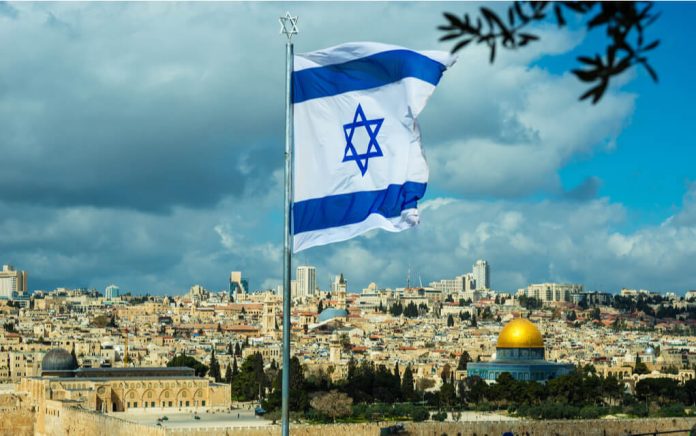 (ReliableNews.org) – Hamas terrorists might be fasting from food for Ramadan but they aren't fasting from violence. Palestinian militants have become increasingly more violent in the past three weeks, even as they observe the month-long holy holiday.
On Monday, April 18, Hamas militants fired rockets into Israel from Gaza. The attacks were just the beginning of an escalation of violence that took place in the days leading up to the closing of Temple Mount to Jews. The Israeli Defense Forces (IDF) responded to the missile attacks with airstrikes of their own while the Palestinians were trying to hurt the Jews in another way.
Israel Police arrested seven protesters who were caught throwing Molotov cocktails out of the windows of the al-Aqsa Mosque at the Mount Temple holy site on April 20. The site is the holiest for Jews and the third holiest for Muslims. The militants were trying to stop Jews from entering the site, even though they were permitted at the time. The site did end up closing to Jewish people, as it does every year until the end of Ramadan. However, this year might be different.
The next day, the IDF said 14 Israelis were murdered in terror attacks in the previous month and condemned the violence that took place at Mount Temple.
In the last month, terrorist activity against Israel has been on the rise:

14 Israelis were murdered in terror attacks.

Palestinians chose to violently riot at the Al-Aqsa Mosque in Jerusalem.

Terrorists in Gaza launched multiple rockets into Israel—including last night ⬇️ pic.twitter.com/LbbmkLA2uw

— Israel Defense Forces (@IDF) April 21, 2022
On Saturday, April 23, the Israel Police said Mount Temple will be closed to Jews "until further notice" amid the escalating violence. It's unclear when Jewish people will be allowed to enter the site.
Copyright 2022, ReliableNews.org