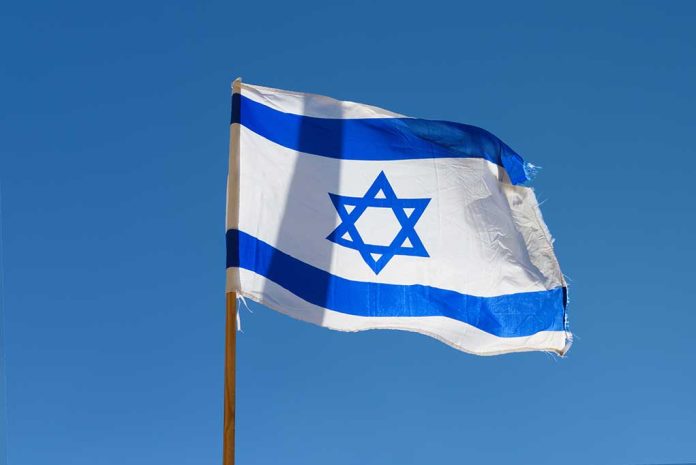 He's ASSASSINATED – Senior Militant Commander Dead
(ReliableNews.org) – Tensions between Palestine and Israel have been running high for decades, with no end seemingly in sight. Over the past weekend, the two sides engaged in a heavy conflict that resulted in dozens of fatalities and hundreds of injuries. One prominent death occurred as Israel carried out an airstrike in southern Gaza.
On Saturday, August 6, Israel claimed responsibility for the missile attack that claimed the life of Khaled Mansour, a Palestinian Islamic Jihad (PIJ) commander. According to the Israeli military, Mansour was responsible for dozens of mortar and rocket strikes over the last several years.
This is Khaled Mansour. As the Islamic Jihad's Southern Gaza Division Commander, he was responsible for dozens of terrorist attacks against Israeli civilians & soldiers.

Last night, he was targeted & killed by IDF aircraft.

We will continue to act against any threat to Israel. pic.twitter.com/lhbNib3Sns

— Israel Defense Forces (@IDF) August 7, 2022
Shortly after the assassination of the commander, both sides agreed to a ceasefire. Despite this, Israeli Prime Minister Yair Lapid has said Mansour's death was "an extraordinary achievement," and "the operation will continue as long as necessary." This is the most intense fighting between the two sides since last year's Israel-Hamas war that lasted 11 days and resulted in hundreds of deaths. This time, though, Hamas sat out of the battle and left the PIJ — which has a smaller force — to its own devices.
The PIJ is a militant group that's been around since 1981 and is an offshoot of the Egyptian Muslim Brotherhood. Mansour was commander of the Saraya al-Quds, the armed faction of the militia group.
There's no telling how long the ceasefire will last.
Copyright 2022, ReliableNews.org