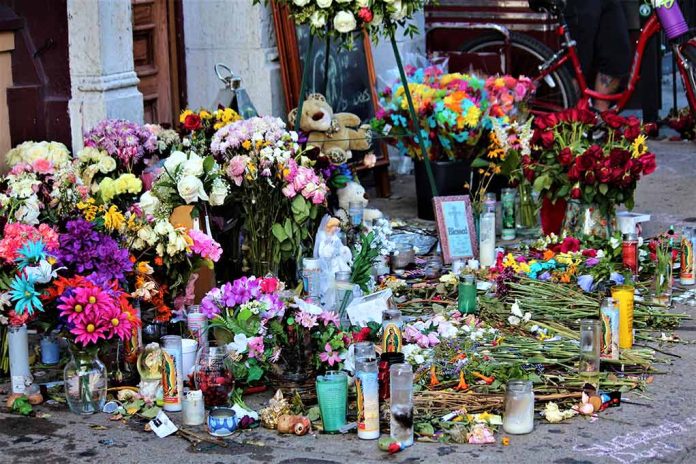 (ReliableNews.org) – In August 2019, a shooter walked into a Walmart in El Paso, Texas, and murdered 23 people in a massacre motivated by the killer's hatred of immigrants. A gunman in Buffalo murdered 10 people at a TOPS supermarket in Buffalo about two and a half years later; that murderer went to the store specifically to kill black people. Now, about a year and a half after the New York shooting, another racially motivated attack has taken the lives of three people.
On August 26, 21-year-old Ryan Palmeter opened fire at a Jacksonville, Florida, Dollar General. According to police, the shooter left behind a racist manifesto and drew swastikas on his guns. He murdered three innocent people in the store before killing himself. The families of the victims are absolutely devastated. The shooter killed a devoted mother, the father of a toddler, and a teenager. Their loved ones began GoFundMe pages for all of them and described the enormity of their losses.
The alleged racist started his rampage by shooting 11 times into a parked vehicle. Angela Michelle Carr, 52, was shot and killed. She worked as an Uber driver and had given someone a ride to the store, though it's not clear if she was working at the time. Her daughter, Ashley Carr-Thomas, described her mother as "beautiful." CNN reported that the grieving woman said she could always count on her mom but "now she's gone." Carr's son, Chayvaughn Payne, told The New York Times that his mom would give people the shirt off of her back if they needed it.
After killing Carr, the shooter walked into the store and shot 19-year-old AJ Laguerre to death. The teenager was from a large family and had several siblings. His brother, Quantavious Laguerre, started a GoFundMe for him so the family could transport his body to Bradenton, Florida, and bury him next to his mother, Leslie Laguerre, who died in 2009 when he was five. His older brother said AJ was working at Dollar General while he pursued a dream to become a video game streamer. Quantavious called his sibling "a kind-hearted and gentle soul."
The final victim of the rampage was 29-year-old Jerrald Gallion. He was walking into the store with his girlfriend when the shooter chased them and killed the loving father of a 4-year-old girl. Sabrina Rozier said her granddaughter has now been robbed of a childhood with her daddy.
Copyright 2023, ReliableNews.org