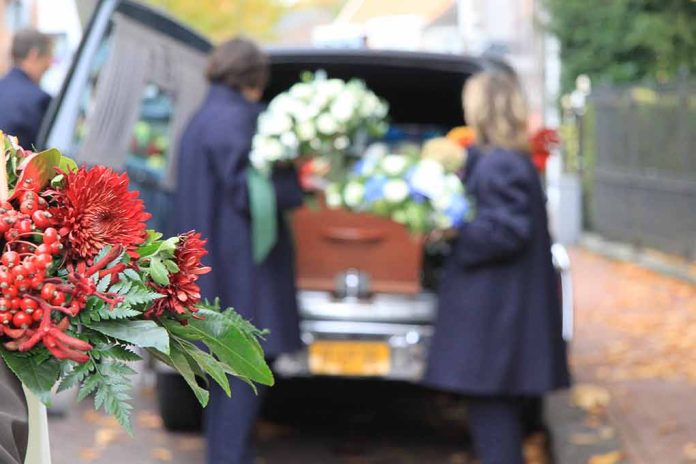 (ReliableNews.org) – James Buckley spent his life serving the United States. First as a member of the Armed Forces, then in various positions in the government. At 100 years old, he was one of the oldest living former senators, but sadly, he won't see 101.
On August 18, Buckley passed away at Sibley Memorial Hospital in Washington, DC. His nephew, Christopher Buckley, told reporters his uncle passed away from complications resulting from a fall.
Buckley was the "only American to hold senior roles in all three branches of government," according to Gerard Kassar, chairman of the New York Conservative Party. In 1942, he enlisted in the Navy, serving in WWII and fighting multiple battles overseas. In 1946, he left the service as a lieutenant. After his time in the military, he attended Yale Law School and passed the Bar Exam.
In 1968, he ran for US Senate as a third-party candidate in New York. Two years later, he ran again, still as a Conservative Party candidate, but this time he won. He served in the Senate from 1971 to 1977, caucusing with the Republican Party.
Buckley was well-known for his role as the plaintiff in the landmark campaign finance case Buckley v. Valeo. The Supreme Court ruled in favor of the senator, striking down a key section of the Federal Campaign Act of 1971 that limited election expenditures. The ruling laid the foundation for many court decisions after, including Citizens United v. Federal Election Commission.
In 1981, Buckley went to work for President Ronald Reagan in the State Department. In 1982, the POTUS named him the president of Radio Free Europe/Radio Liberty. Then in 1985, Reagan nominated him for the US Court of Appeals in DC, where he served for 15 years.
The former senator was also the author of four books. He's survived by six children, eight grandchildren, and two great-grandchildren. His wife, whom he married in 1953, died in 2011.
Copyright 2023, ReliableNews.org