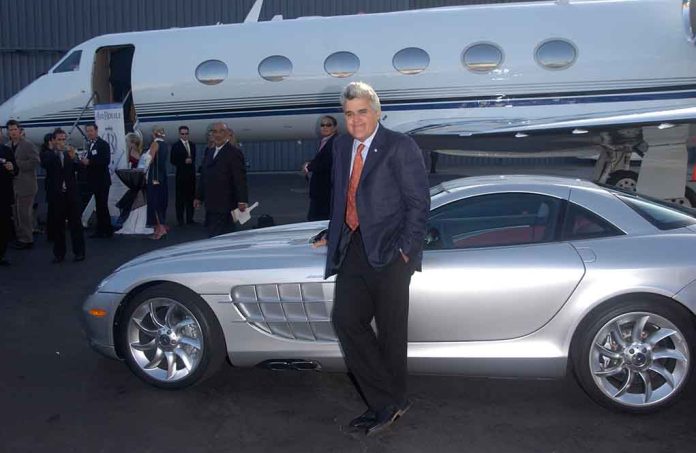 Jay Leno's Doctor Gives Update on His Health After Burn Incident
(ReliableNews.org) – Comedian Jay Leno is well-known for two things: his long-running television show and his love for cars. It was the latter that left him with severe injuries recently. His doctor has now given an update about his condition.
On November 16, The New York Times reported that Dr. Peter H. Grossman revealed Leno suffered burns to his hands, chest, and face. The injuries were reportedly the result of a car fire that happened over the weekend of November 12 and 13. He was working under one of his cars when fuel sprayed on his face, and a spark ignited it. Someone pulled him out from under the car and transferred him to Grossman Burn Center.
Despite the severity of Jay Leno's injuries, the comedian's doctor says Leno was passing out cookies to children in the burn ward: "He's walking around and cracking jokes." https://t.co/2zs9ALVKcG

— Rolling Stone (@RollingStone) November 16, 2022
The physician described the burns as second-degree, maybe third-degree in some places. Grossman said the former "Tonight Show" host underwent surgery to debride the burned area and have temporary skin grafts placed. Leno will undergo another operation to have the grafts removed, and the doctor will reevaluate. The doctor told Fox News Digital that there might be some nerve damage.
Grossman said he expects Leno to make a full recovery. However, he did say the healing process might take a little bit longer because the burns were so severe. For now, the doctor and patient are just taking the process one day at a time.
Copyright 2022, ReliableNews.org