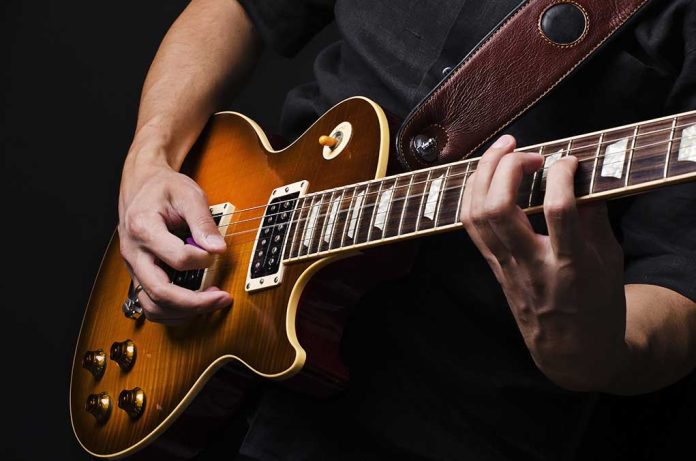 (ReliableNews.org) – There are artists in every generation who are incredibly popular. Then there are those who inspire generations of artists. Jeff Beck was the latter. Now, the world is mourning his loss.
On January 11, Beck's team announced his death on Twitter. According to the post, the guitarist died on January 10, after contracting bacterial meningitis. His family asked for privacy while they mourned the loss of their loved one.
On behalf of his family, it is with deep and profound sadness that we share the news of Jeff Beck's passing. After suddenly contracting bacterial meningitis, he peacefully passed away yesterday. His family ask for privacy while they process this tremendous loss. pic.twitter.com/4dvt5aGzlv

— Jeff Beck (@jeffbeckmusic) January 11, 2023
Beck was born in Surrey, England, in 1944. According to his IMDB biography, he told his parents he wanted to play guitar when he was 10 years old. However, his mother reportedly didn't approve of the instrument, so she had him play the piano. When he was a teenager, he joined a band as the lead guitarist, despite his mother's feelings about it.
In 1965, Beck joined The Yardbirds, replacing Eric Clapton. He played with them for two years before deciding to go off on his own. Rod Stewart and Ronnie Wood joined the Jeff Beck Group and played with him for a short while. He recorded a number of instrumental albums throughout his career, joining other artists to play occasionally; they included Rod Stewart, Eric Clapton, Stevie Wonder, and Cyndi Lauper, to name a few. He often played instrumental music, focusing on new sounds that cross musical genres, refusing to box himself in.
In 2015, Rolling Stone named Beck the fifth-best guitarist of all time. The 78-year-old guitarist never gave up his craft. Over the summer, Johnny Depp and Beck toured together.
Throwback to the Apollo in Manchester.
📸: Malcolm pic.twitter.com/W5ZerKpoPK

— Jeff Beck (@jeffbeckmusic) June 15, 2022
A source close to the actor told People that Depp was at Beck's side before his death, as were other rockstars. Many others mourned the guitarist on social media. Ozzy Osbourne told his followers it was an "honor" to know the artist.
I can't express how saddened I am to hear of @JeffBeckMusic's passing. What a terrible loss for his family, friends & his many fans. It was such an honor to have known Jeff & an incredible honor to have had him play on my most recent album, #PatientNumber9.
Long live #JeffBeck pic.twitter.com/hG6O9tzfij

— Ozzy Osbourne (@OzzyOsbourne) January 11, 2023
Nils Lofgren, of Bruce Springsteen's band, said Beck was his favorite guitarist. U2 said he was "punk rock before punk existed."
Beck is survived by his wife, Sandra Cash.
Copyright 2023, ReliableNews.org