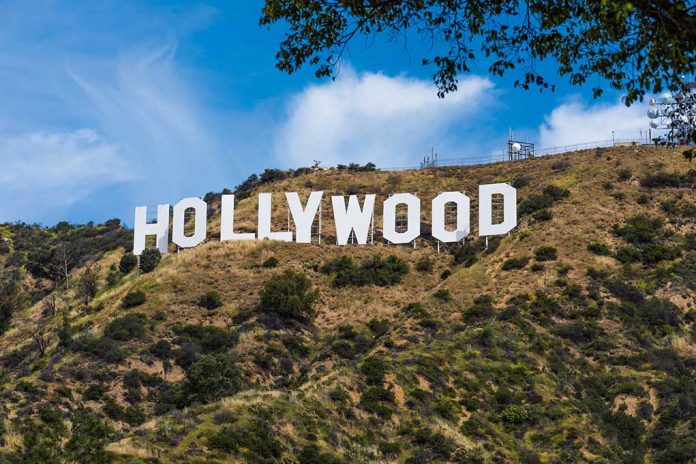 Famed Actress BRAGS About Tucker Carlson, Politics – Reveals All In Interview
(ReliableNews.org) – Jennifer Lawrence has become one of the most famous actresses in the world over the last decade. She starred in a number of films, including the "X-Men" series and "The Hunger Games" movies. All the fame in the world hasn't been able to prevent an increasingly more common problem within her family.
Lawrence spoke to Vogue reporter Abby Aguirre for the magazine's October issue. She got quite personal during the conversation and revealed problems within her family. According to the actress, the 2016 election of former President Donald Trump had created a rift between her and members of her family in Kentucky, including her dad. Although they were working on repairing the problems, she said she hasn't been able to get over it.
The actress said she has a hard time interacting with people who "aren't political" because they live in the US, and "[p]olitics are killing people." Lawrence also claimed she has recurring nightmares about Fox News host Tucker Carlson, but she didn't elaborate on any details of her dreams. She also spoke about guns in America, making it very clear she's not a supporter of the Second Amendment.
"I'm raising a little boy who will go to school one day. Guns are the number-one cause of death for children in the US. We're allowing our children to lay down their lives for our right to an amendment written over 200 years ago," Jennifer Lawrence https://t.co/CZwKEvbxyP

— Shannon Watts (@shannonrwatts) September 6, 2022
Lawrence isn't the only person dealing with familial fractures due to politics. In 2020, NPR reported political differences were tearing families and friendships apart.
Have you had issues in your family or with your friends as a result of political differences?
Copyright 2022, ReliableNews.org