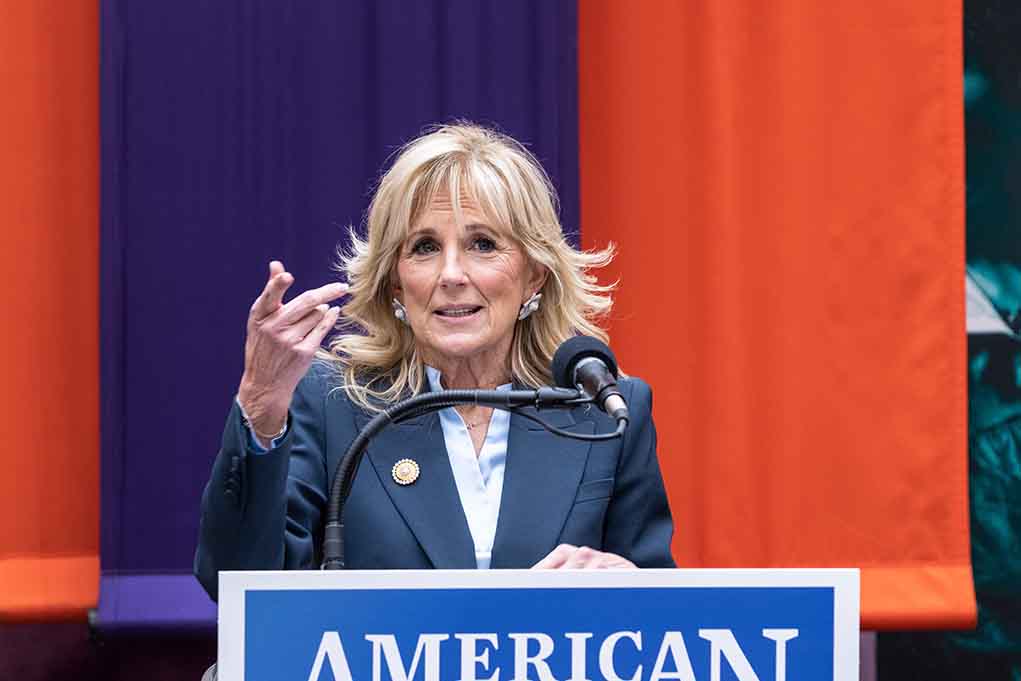 (ReliableNews.org) – President Joe Biden and his administration are doing everything possible to avoid responsibility for … anything. In the year since he took office, the country has experienced one crisis after another. Even the first lady is making excuses for her husband's failed leadership.
On Monday, March 7, First Lady Jill Biden kicked off a three-state tour. Her first stop was Arizona where she toured Intel's Ocotillo campus. During her visit, she claimed citizens of the US were holding their breath after "four years of chaos," implying former President Donald Trump caused problems.
First Lady Dr. Jill Biden toured an Intel facility in Chandler, Arizona, Monday afternoon. The visit helped her learn more about a community college program that will teach students about semiconductors. @FLOTUS

Full Video: https://t.co/OhzOmVFT1y pic.twitter.com/6aWHvDC3aJ

— KTAR News 92.3 (@KTAR923) March 8, 2022
The FLOTUS' comments were odd considering how much chaos has engulfed the US since her husband Joe took office. Illegal immigration across the border is at a historic high — almost 2 million migrants entered the country illegally in 2021. Then there's inflation that's at a 40-year high. The American people are paying more for everything, food, gas, clothing, rent and every other necessity.
Now, Biden is trying to figure out how to deal with Russia invading another country, something President Vladimir Putin didn't do during those "four years of chaos" mentioned by the first lady.
Do you agree with the first lady, or do you think the country is worse off now?
Copyright 2022, ReliableNews.org