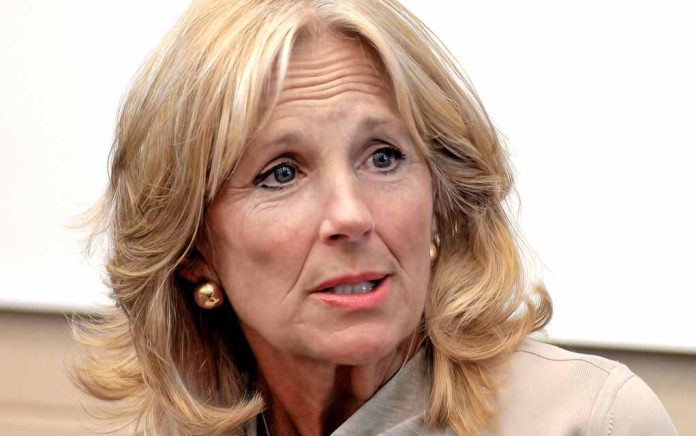 First Lady Jill Biden's New European Mission Is Drawing Attention
(ReliableNews.org) – On May 2, the White House announced First Lady Jill Biden is taking her second solo overseas trip later this week. She's headed to eastern Europe to demonstrate the United States' dedication to helping refugees impacted by the Russian war in Ukraine. Instead of spending Mother's Day with her own children, the first lady is going to spend it with displaced families.
According to the White House press release, Mrs. Biden will depart the US on May 5. She plans to visit the Mihail Kogălniceanu Airbase in Romania to meet with US Armed Forces. Then she'll travel to meet with the Romanian government, aid workers, and US embassy staff on May 7. She will also speak to educators who are helping teach Ukrainian refugee children.
@FLOTUS will travel to Romania and Slovakia from May 5-9, 2022.

On Mother's Day, she will meet with Ukrainian mothers and children who have been forced to flee their home country because of Putin's war. https://t.co/sSlqlYMZL4

1/2

— Elizabeth Alexander (@EAlexander46) May 2, 2022
On Mother's Day, First Lady Biden will travel to Kosice and Vysne Nemecke, Slovakia to meet with humanitarian aid workers and locals who are helping to take care of refugees. She'll also meet with refugee families who traveled to Slovakia to escape the war.
While the first lady is overseas, US lawmakers will continue to have discussions about sending another aid package to the war-torn nation to help it defend against the Russian invaders.
Prior to returning home on May 9, Biden will meet with members of the Slovakian government.
Copyright 2022, ReliableNews.org