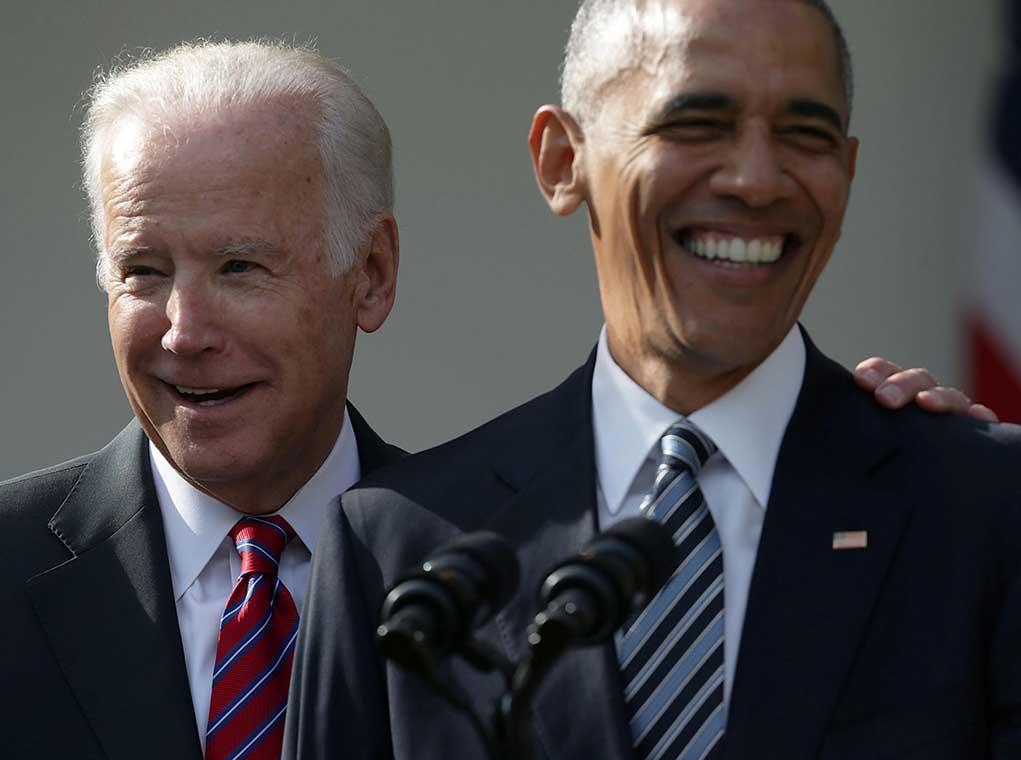 (ReliableNews.org) – On April 5, President Barack Obama visited the White House for the first time since he departed in January 2017. President Biden hosted a health care event to commemorate the 12th anniversary of the Affordable Care Act (Obamacare). But it's not why the event was held that had everyone talking.
In addition to Obama, President Joe Biden, Vice President Kamala Harris and a number of prominent Democrats were in attendance. During the event, Obama jokingly referred to Biden as "vice president." He then started laughing and told the crowd it was all a joke. When it was over, the guests made their way over to the former president to speak to him. The cameras caught Biden looking lost and unsure what to do as his former boss and new VP spoke to those in attendance.
This is the saddest, most pathetic thing pic.twitter.com/LZ78iWAFHu

— Benny Johnson (@bennyjohnson) April 5, 2022
The Republican National Committee's research arm tweeted a video of the president throwing his hands up and looking around as the event's guests surrounded Obama and not him.
Literally no one wants to talk to Joe Biden pic.twitter.com/ApZ2saHt71

— RNC Research (@RNCResearch) April 5, 2022
The event took place as Biden's poll numbers are in the gutter, he's failing to pass some of his key agenda items, and inflation is soaring, all while Obama was celebrating his biggest legislative accomplishment, Obamacare. The event was seen by some as a publicity stunt for the wildly popular former president. Fox News mused that the current POTUS needed the "win" after all of his failures lately, but Obama stole the show.
What do you think?
Copyright 2022, ReliableNews.org