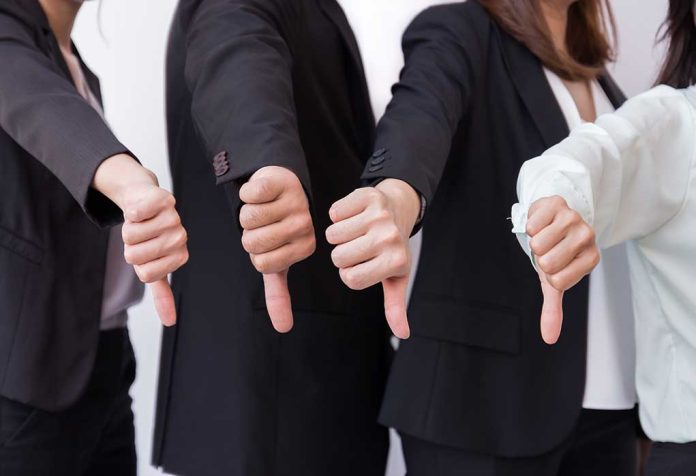 Biden's Approval Ratings Just Went Past The Point Of No Return
(ReliableNews.org) – The American people are not happy with President Joe Biden. Inflation is at a 40-year high and families are struggling. As November approaches, the POTUS' approval rating could spell disaster for the Democratic Party.
According to a new Civiqs poll, Biden's approval number as of July 10 was just 30%; his disapproval rating was a shocking 58%. Americans of nearly all racial make-up, ages, educational levels, and genders were upset with the president's job performance. For example, 51% of women, 49% of Latinos, and 57% of graduates believe he's doing a poor job.
Democrats are already at a disadvantage going into November because the party in the White House generally loses seats in the midterm elections. For the Left, it's worse because Republicans only need to net one seat in the House and one seat in the Senate to retake control of Congress. What's worse, Biden's approval ratings are underwater in almost every single state.
Civiqs Biden job approval by state.https://t.co/XJV5juFgSM pic.twitter.com/328RAWB6bk

— Phil Kerpen (@kerpen) May 12, 2022
Biden is only doing well in four states: Hawaii (49%), Maryland (45%), Massachusetts (48%), and Vermont (50%).
The fact he's polling poorly in nearly every single state means Americans almost everywhere are angry. Their paychecks aren't going as far as they once did, gas prices are out of control, and Congress is having a hard time passing anything.
Do you think Democrats will lose in November?
Copyright 2022, ReliableNews.org