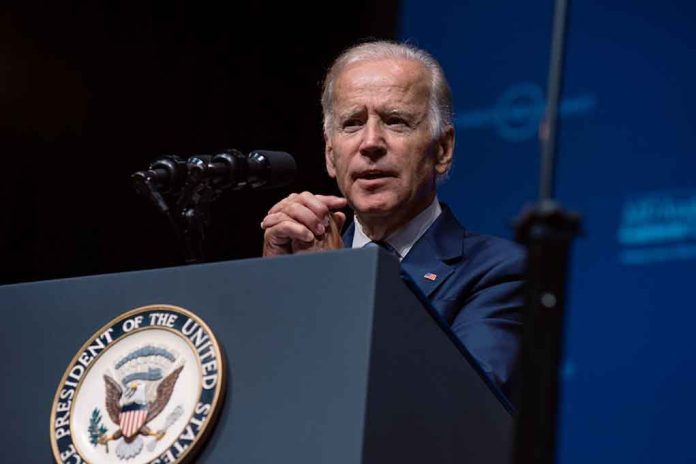 (ReliableNews.org) – The 2024 race is heating up. President Joe Biden has said he intends to run again but has not made an official announcement yet. Two members of his party have declared they are running against him. Another Democrat recently said he hasn't ruled out running on a presidential ticket.
The group No Labels wants to bring the electorate together and overcome political divisiveness. Its website boasts of being the inspiration for the House Problem Solvers Caucus, a group of bipartisan lawmakers who come together to try to pass nonpartisan legislation. Recently, there's been chatter about a possible presidential ticket backed by No Labels. Former Democratic senator Joe Lieberman (CT), now an Independent, is leading an effort to get the third-party group on presidential ballots.
Senator Joe Manchin (D- WV) supports the effort being made by No Labels. He has not announced his bid for re-election, which has some thinking he's flirting with a presidential bid. The Washington Post reported that when the Democratic senator was asked about his potential participation in a presidential bid under the centrist group's label, he did not rule out the idea.
Manchin said that if a ticket was a threat to the extreme right or left, then he believes it would be "the greatest contribution to democracy." He concluded, saying, "I don't rule myself in … [or] out."
In an interview with Fox News at the beginning of April, Manchin also refused to rule out a run.
On Fox News Sunday, Democratic Senator @Sen_JoeManchin evaded multiple direct questions from @ShannonBream asking whether he would rule out running for president in 2024 as a third party candidate. Manchin quite pointedly left open the possibility.

— Jonathan Swan (@jonathanvswan) April 2, 2023
Former Maryland Governor Larry Hogan (R) also supports the effort. He said that he thinks the country needs the option of a viable third-party presidential ticket. The former governor explained that he doesn't think the "vast majority" of Americans want President Biden or former President Donald Trump to sit in the White House again.
The presidential election is less than a year and a half away, and it seems like it's going to be quite a show.
Copyright 2023, ReliableNews.org