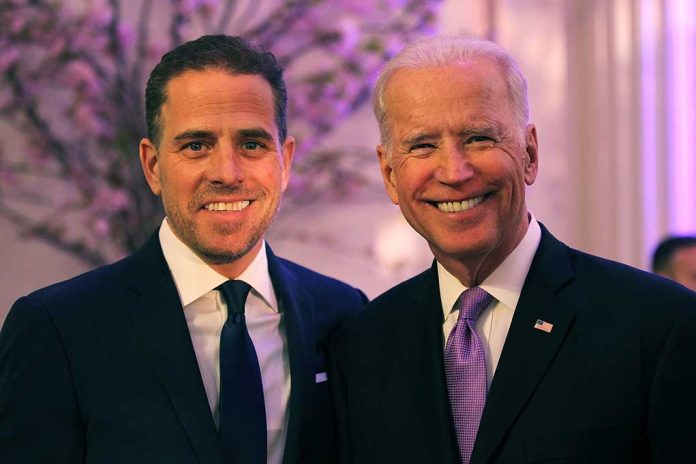 New Film Lays Biden's Darkest Secrets BARE – Actor Says It's Only "Tip Of The Iceberg"
(ReliableNews.org) – At times, pundits have described news reports about Hunter Biden as wild or unbelievable. His struggles with addiction and shady business dealings have landed him in the headlines many, many times. Now, the stories have made their way to the big screen — kind of.
Robert Davi directed a film named "My Son Hunter," about the relationship between President Joe Biden and his troubled child. The trailer was dropped for the film recently and has already received more than a million views.
Breitbart spoke to actor John James, who plays President Biden, about the film ahead of its September release. The film star said what people saw in the trailer is the "tip of the iceberg." According to him, the movie starts out with a scene at a strip club in LA. Biden shows up in a black SUV to speak to his son, played by Lawrence Fox. James said the scene in the back of the vehicle was 16.5 pages long.
James told Breitbart that Lawrence described the film as a "gangster comedy," but he thinks it's "much more than that," describing it as emotional. People can download the movie on September 7 by visiting MySonHunter.com.
Are you going to check out the new movie?
Copyright 2022, ReliableNews.org