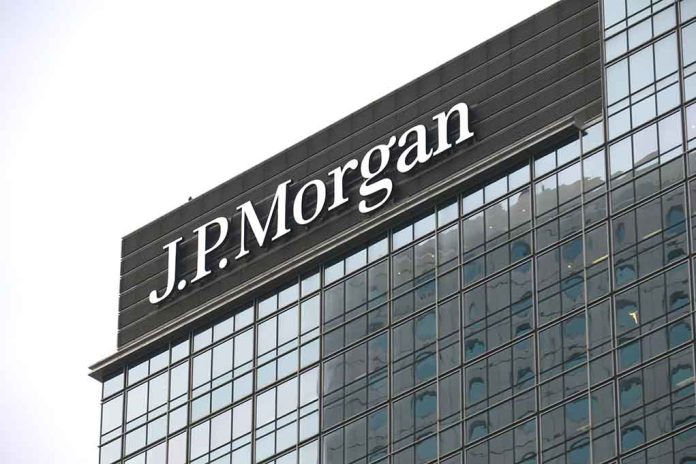 (ReliableNews.org) – In February, the US Virgin Islands filed a lawsuit against JPMorgan Chase, accusing the entity of supplying the means for registered sex offender Jeffrey Epstein to traffick young girls. Prosecutors also believe the institution intentionally ignored Epstein's alleged illegal deeds for over 12 years just to keep him as a client. After all, the former billionaire held over 50 accounts with the bank.
Chase claims it did nothing wrong, quickly pointing the finger at an ex-employee responsible for running Epstein's accounts — Jes Staley. The company filed suit against the former banker on March 8, claiming he did not act in Chase's best interests by withholding information that Epstein was using the bank to fund his alleged crimes — potentially damaging the entity's reputation.
Legal Details
Chase is currently fighting two lawsuits: one brought by the US Virgin Islands and the other by one of Epstein's alleged sex trafficking victims. If the bank loses either case, it wants to hold Staley financially responsible for the damage. The suit against him stated the former banker allegedly not only knew about and concealed Epstein's alleged wrongdoings but also participated in them. Emails included in the US Virgin Islands lawsuit appear to show a close personal relationship between Staley and Epstein. Between 2008 and 2012, the pair reportedly exchanged about 1,200 emails through the banker's company address.
One or more of them seem to indicate that the banker visited Epstein's infamous St. Little John island. The communications between the two also reportedly included photos of young girls.
Chase is seeking repayment of Staley's compensation during the eight years he managed Epstein's accounts, citing his "faithless service" during that time. Bloomberg estimated that figure to be more than $80 million.
Court Response
Senior US District Judge Jed Rakoff wasn't buying Chase's claims of ignorance. Law & Crime reported the judge quickly granted a motion for the US Virgin Islands to look into the company's CEO, Jamie Dimon. JPMorgan stood firm that Staley was the one who was out of line and betrayed the company, not Dimon. The bank insisted the CEO made no decisions on Epstein's account.
Former Federal Prosecutor Mitchell Epner said JPMorgan Chase will likely have a tough road ahead in pinning the entire liability on Staley. He said the former banker could just point the finger back at Chase and say he disclosed everything he knew to the financial institution. Epner believes Rakoff's initial rejection of the bank's argument that Dimon knew nothing and Staley knew everything might help the US Virgin Islands in its case going forward.
Copyright 2023, ReliableNews.org