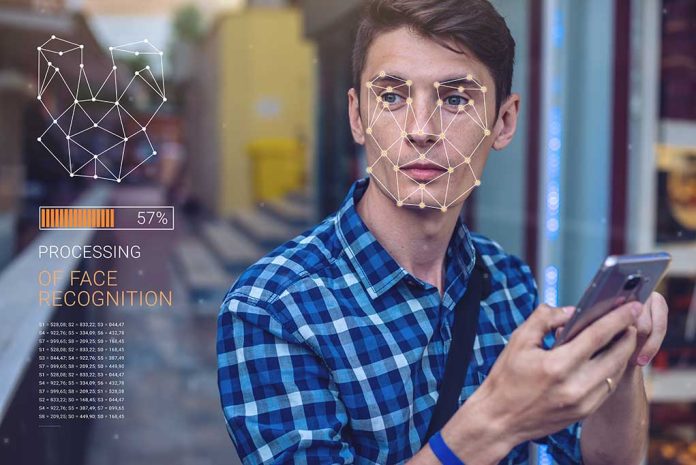 (ReliableNews.org) – As the world's technology advances, so do the risks to individuals' security and liberty. Many are concerned about how much information both private companies and the government have about people. Facial recognition software is one of the advances shrouded in controversy. Still, a major bank thinks it should be used more often.
On March 23, JP Morgan announced it's going to pilot a biometrics-based payment program. The financial giant has chosen retail partners in the US to launch its Commerce Solutions products. According to a press release, the biometrics-based payment pilot will include both face recognition and palm identification technology to allow customers to easily pay while inside a store. JP Morgan assured customers it would not compromise "security and reliability" with the new payment option.
J.P. Morgan to Pilot Biometrics-Based Payments for Merchants 

J.P. Morgan will begin piloting biometrics-based payments with select retailers in the U.S. This is the first pilot solution to launch from J.P. Morgan Payments' new Commerce Solutions suite of https://t.co/TZ1ivmbTe4… pic.twitter.com/J0xZwb9z0E

— Paul Kikos 🌐 (@PKikos) March 24, 2023
The company explained how it would work in its press release. Customers who wish to try it out will have to go through an enrollment process in the store. The customer will either use self-checkout or have a cashier scan their items. Then, they will scan their face or palm and complete their checkout. Afterward, they will receive a receipt as usual. The customer won't be required to bring their phone or another payment method with them to the store; everything necessary for it to work will be located at the retailer.
While the program might seem convenient to some, it comes with risks. In 2021, The Hartford reported hackers can target the databases storing the biometric data, and there's nothing a person could do to fix it once their security is breached. Unlike a password, biometric data can't just be changed. It could also be used to track people without their permission. And there's always the possibility criminals could find a way to duplicate a person's traits and wreak havoc on their life.
JP Morgan did not give a date for the biometric payment roll-out.
Copyright 2023, ReliableNews.org