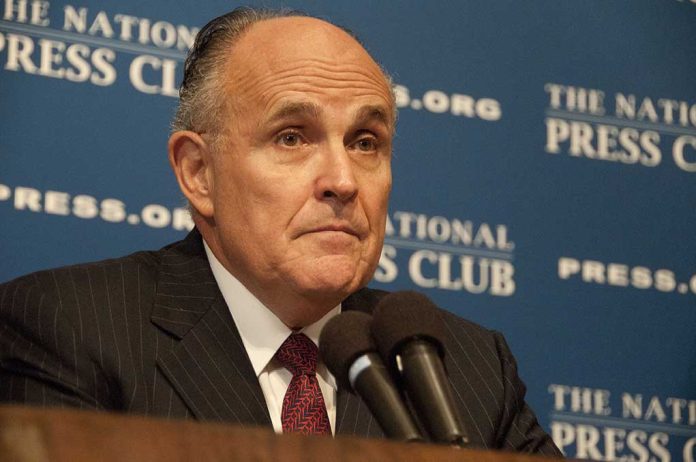 Judge Orders Giuliani To Pay Up — Or Go to Jail
(ReliableNews.org) – Rudy Giuliani earned the nickname of "America's Mayor" in the wake of the September 11th terrorist attack. Democrats attacked him in the years since, damaging his career in some ways. Recently, a judge ordered the former New York City mayor to pay up.
On Friday, September 23, Giuliani didn't show up for a court hearing related to his divorce from his ex-wife, Judith Giuliani. His former partner accused him of falling behind on payments that totaled $262,000. The money is owed to her under the terms of their 2019 divorce agreement.
Manhattan Supreme Court Justice Michael Katz ordered the former mayor to pay at least $225,000 in the next month, or the judge said he was "going to be forced to remand [Giuliani] into custody."
Rudy Giuliani skipped out on a court hearing in Manhattan Friday where a judge ordered the 78-year-old to pay his ex-wife over $225,000 as part of a divorce settlement, or he could wind up in jail.https://t.co/uiNunFzqUe

— NBC New York (@NBCNewYork) September 23, 2022
Katz went on to explain the former mayor did not attend the hearing to dispute the claim. He has admitted he owes the money in the past but "has failed to meet his obligations." The judge went on to say he was "constrained to find" the ex-mayor in contempt of court.
Giuliani previously said he owes his ex some money but said the amount she was claiming was a "gross exaggeration." Unfortunately, by not showing up to court, he ruined his opportunity to provide evidence to support his claims.
Copyright 2022, ReliableNews.org