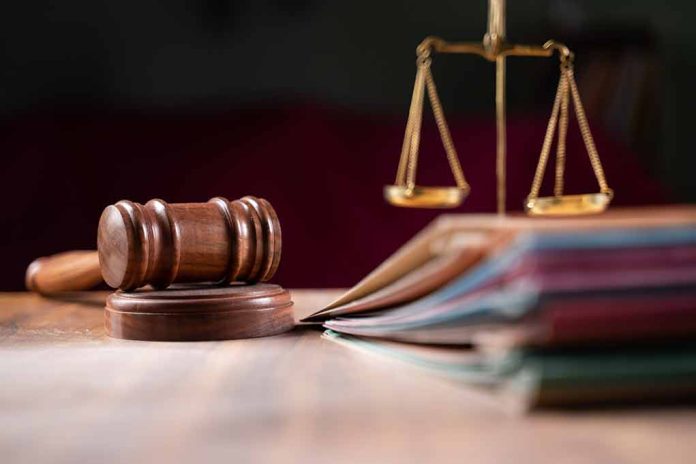 (ReliableNews.org) – More than 116,000 migrants have entered New York City since April 2022. The sanctuary city is completely overwhelmed by the influx of migrants. Mayor Eric Adams has repeatedly spoken out against President Joe Biden because of the issue. A judge recently ordered the city to clear out one of its temporary migrant shelters.
On September 26, Staten Island Supreme Court Justice Wayne Ozzi ruled that New York officials should shut down the shelter currently housed at the site of St. John Villa Academy. The shelter is located in Arrochar, a neighborhood on Staten Island.
The decision came after residents sued to have the shelter removed from the old school. Hundreds of people took to the streets to protest in the weeks leading up to the decision. They objected to the shelter being in that neighborhood because there were other schools in the area.
The city argued they had a right to use the old school as a shelter because of the Right to Shelter Law. Ozzi objected to the city's use of the law, saying, "It is an anachronistic relic from the past, an altruistic plan to assist local Bowery derelicts." He explained that if the law was actually embedded in the Constitution, it would be used all over the state instead of just in the city.
CBS News reported Attorney Mark Fonte said Adams should be grateful to the judge since the mayor is in court trying to get waivers so he won't have to find housing for every migrant who enters the city.
Kayla Mamelak, a spokesperson for the mayor, said the city would be "taking steps to immediately appeal" the judge's ruling. She said the decision "threatens to disrupt efforts to manage this national humanitarian crisis." Mamelak also pointed out that the lawsuit and judge's decision demonstrates how important it is for the state and federal to take action to develop solutions to address the crisis.
Copyright 2023, ReliableNews.org