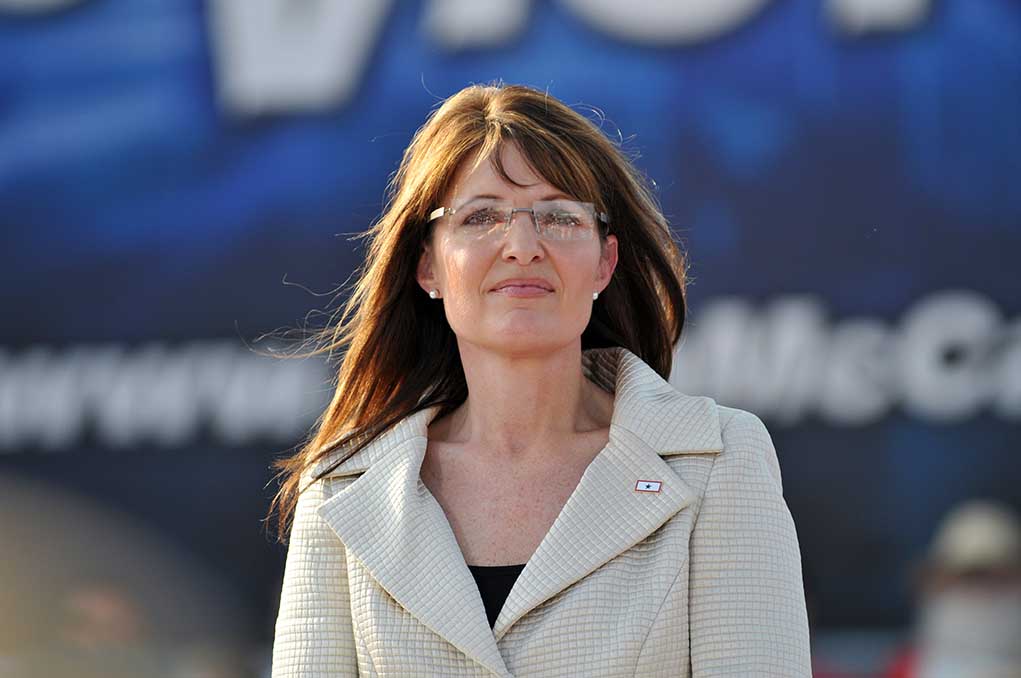 (ReliableNews.org) – In 2017, the New York Times published an editorial incorrectly linking former Alaskan Governor Sarah Palin's (R) electoral district map to a mass shooting in Arizona that killed six people and injured former Rep. Gabby Giffords (D-AZ). The editorial mentioned a 2010 map the Republican powerhouse shared that included crosshairs over House districts held by Democrats. Palin sued the newspaper for defamation and the case went to court recently – now, a jury has issued a verdict.
On February 15, a jury rejected Palin's libel case against the Times. It decided the former governor failed to prove the newspaper and its ex-opinion editor James Bennet acted with a high level of ill intent and recklessness that lawsuits filed by public figures are required to meet.
BREAKING: Former Alaska Gov. Sarah Palin lost her libel lawsuit against The New York Times when a jury rejected her claim that the newspaper maliciously damaged her reputation by erroneously linking her campaign rhetoric to a mass shooting. https://t.co/ga7O1aDjjg

— The Associated Press (@AP) February 15, 2022
Palin didn't just lose to the jury. The day before it reached a verdict, US District Judge Jed Rakoff announced he was going to allow the jury to continue deliberating, but if they came back in Palin's favor, he was going to set the verdict aside. The Bill Clinton appointee said he didn't think the former governor proved an important element in her case.
The announcement by the judge was shocking and angered many. After all, how could a judge set aside a verdict from a jury and push his own beliefs on them? That's a question the legal world didn't have to answer this time around.
Do you think the jury made the right decision? How do you feel about the judge's declaration?
Copyright 2022, ReliableNews.org