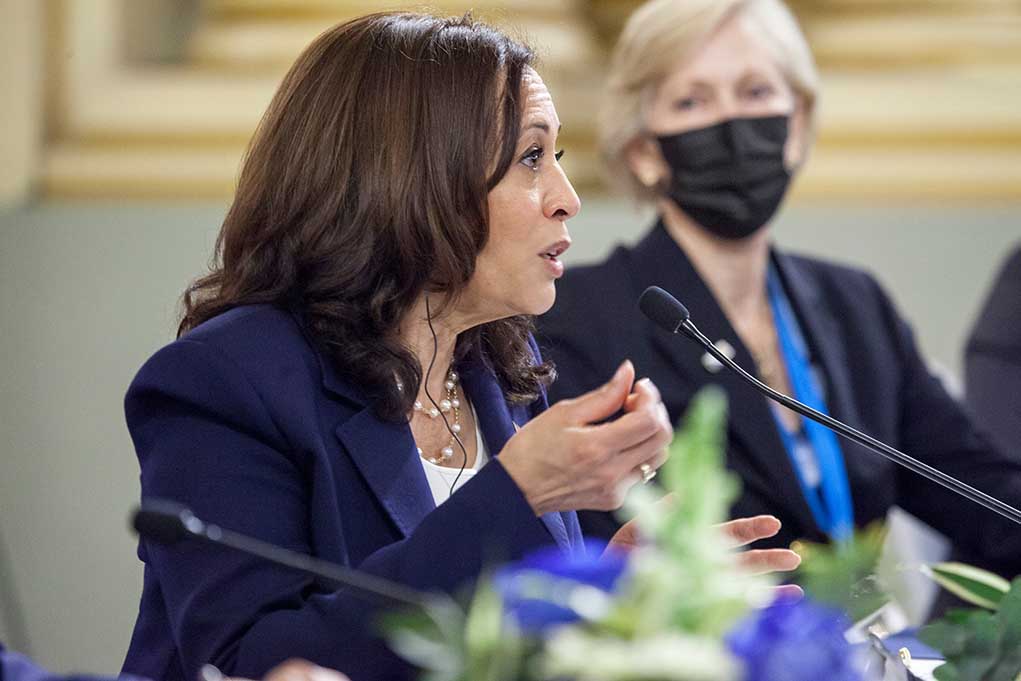 (ReliableNews.org) – On February 19, Vice President Kamala Harris traveled to the 2022 Munich Security Conference to discuss the threat Russia posed to Ukraine. Fox News host Tucker Carlson recently accused the VP of starting the war.
In early March, Carlson discussed Harris laughing about the refugee crisis during a joint press conference with Polish President Andrzej Duda. He pointed out that more than a million Ukrainians and visitors are fleeing as Russia bombs the country. Carlson accused the vice president of inciting rather than defusing the conflict, and now she's laughing about the crisis that was born from it.
The Fox News host criticized the vice president's reaction to a question she was asked during a press conference with Polish President Andrzej Duda. https://t.co/O4hKvHaC6R

— Newsweek (@Newsweek) March 12, 2022
Carlson's remarks about her inciting the invasion might be a reference to her attendance at the Munich conference in February. Carlson said that when he heard the vice president was attending the diplomatic talks, he didn't think there was anything to worry about. He explained he figured if the threat was really bad "serious people would be involved in fixing it."
President Joe Biden's administration warned Russia was planning to invade Ukraine for weeks leading up to the actual start of the war. Days prior to Harris visiting Germany, Carlson believed Biden should have been the one to attend the conference.
What do you think? Should Biden have gone instead of Harris?
Copyright 2022, ReliableNews.org