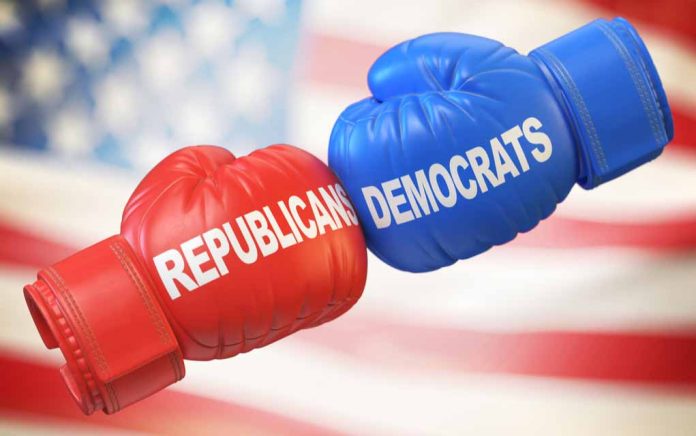 Democrats Pour Millions Into Senate Elections as Midterms Loom
(ReliableNews.org) – The midterm elections are a little over a month away, and Democrats are desperately trying to hang onto their majorities. It's widely believed the Left will lose the House in November. However, the GOP doesn't quite yet have the Senate in the bag. Dems are trying desperately to hold onto the upper chamber.
Democrats are spending millions of dollars on key Senate races, hoping to hold their seats and flip others. In Washington and Colorado, Breitbart News reported progressive PACs are concerned that those seats could be lost to the GOP. Sen. Patty Murray (D-WA) is struggling in her race against Republican Tiffany Smiley, and Sen. Michael Bennet (D-CO) is facing an uphill battle against GOP candidate Joe O'Dea. Democrats once thought these two states were safe, but as the races tighten, the Left seems to be in a panic spending mode.
Is a red wave building? Democrats worry about Senate races they once thought were safe.https://t.co/9zLsesUAcw

— Restoration of America (@Restoration_roa) September 27, 2022
Then there are the seats Democrats are hoping to flip. Republicans are at risk of losing Senate seats in Wisconsin, Florida, and Pennsylvania. The Democratic challengers in those states, Mandela Barnes (WI), Val Demings (FL), and John Fetterman (PA), are raising record funds to try to flip the seats.
Democrats don't just want to keep the Senate, they are hoping to pick up seats to expand their majority. One of their goals is to get two new seats in order to take power away from moderate Senators Krysten Sinema (D-AZ) and Joe Manchin (D-WV). But they are also working toward a goal of a filibuster-proof majority. The latter is unlikely to happen, but if they can hold their current seats plus pick up Pennsylvania and another GOP seat, they could silence Manchin and Sinema.
Although the Left has lofty dreams of expanding its majority, Republicans only need to net one seat to take back the Senate.
Who will you be supporting this November?
Copyright 2022, ReliableNews.org