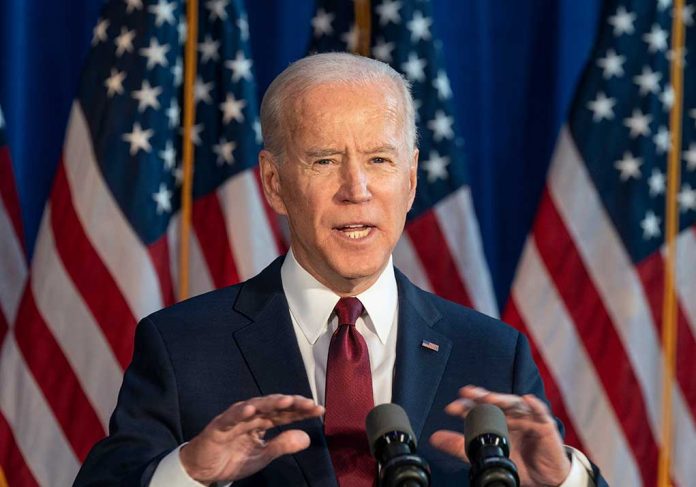 In Case You Missed It: Key Points From Biden's Hostile Labor Day Speech
(ReliableNews.org) – When President Joe Biden ran for office, he promised he was going to be the country's uniter in chief, reaching across the aisle to bridge the parties. That hasn't happened yet, and the POTUS keeps doing the exact opposite.
On Labor Day, Biden was in Wisconsin, visiting ahead of the midterms. During prepared remarks, he singled out Senator Ron Johnson (R-WI). The president called the longtime lawmaker one of the "MAGA Republicans, the far right, the Trumpies." He claimed the conservative was tied to the January 6 riots, saying supporters of former President Donald Trump are embracing "political violence."
Biden went on to accuse Johnson of allegedly opposing a plan to lower drug costs.
.@POTUS: "For decades, Big Pharma tried to block giving lower drug prices for those on Medicare or anywhere else. […] Sen. Ron Johnson […] said he opposed lowering drug costs because it would result in punishing the pharmaceutical industry. Bless me Father for I have sinned." pic.twitter.com/Hz9Zsi0kGr

— The Hill (@thehill) September 5, 2022
Biden's attacks on Johnson echoed a recent speech he gave at Philadelphia's Independence National Historical Park. Instead of speaking to the country about how it can move forward together, the president divided it with bombastic language that attacked Republicans. He asserted that MAGA Conservatives are trying to take the country "backwards" and said they are "full of anger, violence, hate, and division."
Biden told the American people he spent a career working with the GOP but believes the new crop of Republicans includes many who hold an "extreme ideology." You can watch the full speech below.
What do you think about Biden's latest attacks on the Republican Party?
Copyright 2022, ReliableNews.org