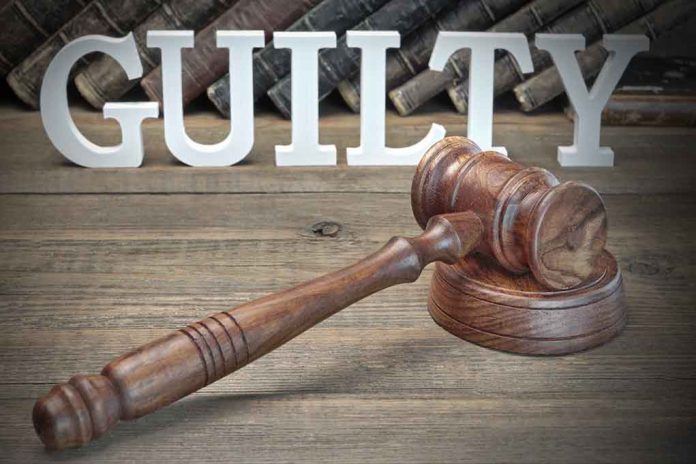 KIDNAPPING Plot – Two Convicted In Crime That Shook The Nation
(ReliableNews.org) – In October 2020, authorities arrested 14 members of a far-Right militia group, the Wolverine Watchmen, for plotting to kidnap Governor Gretchen Whitmer (D-MI). Although prosecutors were unsuccessful in their attempt to convict a single defendant, they found more success the second time around. On August 23, a jury found two of those men guilty of the charges against them for their terroristic plot.
The Kidnapping Scheme
When the pandemic started, Whitmer tried to stop the spread using extreme shutdown measures in her state. The reaction caused a great deal of pushback from some in The Wolverine State — a fight that made it to the state's Supreme Court. A majority of the justices ruled the old law she used to enact the lockdowns was unconstitutional; however, another department in Michigan followed her lead and locked down the state anyway.
In response, the militant group got to work on a plan to remove the politician from office — by force. Group members allegedly built a make-shift structure they referred to as the "kill house" as the final destination for Whitmer.
Unbeknownst to them, the FBI monitored their chats, infiltrated the extremists, and listened to them develop their scheme that included plots far beyond what they intended to do with the governor. The men wanted to "overthrow" the Michigan government and law enforcement entirely. During meetings, the men trained for their mission, planning to snatch the state leader near her vacation home in Grand Rapids. Once the Wolverine Watchmen firmed up their kidnapping plot, FBI officials arrested them.
Trials and Conviction
During the first trial, the jury could not agree on a conviction for two of the men involved in the plan — Barry Croft and Adam Fox. However, the second time around brought success. The court sent a message to other extremists who might think about taking matters into their own hands. Attorney Barbara McQuade called the verdict an "important victory for the rule of law." The nail in the coffin for the unscrupulous pair was an inside informant who worked his way up the ranks to claim the number two spot within the militia. The defense called his intrusion entrapment, but the jury disagreed.
Croft and Fox face up to life in prison for their involvement in the conspiracy. In addition to this result, two other men pleaded guilty, the court acquitted another pair, and the state charged eight others with "related crimes." Whitmer spoke out after the verdict, saying those who threaten others with violence will face the justice system, and "domestic terrorism" threatens our country.
Copyright 2022, ReliableNews.org