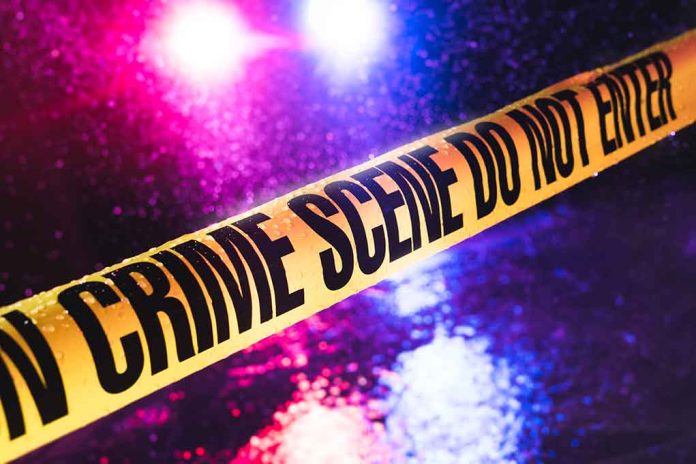 (ReliableNews.org) – It seems nearly every day, the news highlights a new mass shooting. They are happening with increased frequency. The most recent took place in New Mexico, and it was incredibly shocking.
On Monday morning, May 15, 97-year-old Gwendolyn Schofield was in a vehicle with her 73-year-old daughter, Melody Ivie, when they were both shot and killed in Farmington. Another woman, 79-year-old Shirley Volta, was also murdered inside of a car. Several other people suffered injuries in the random act of violence, including two police officers.
According to law enforcement, 18-year-old Beau Wilson allegedly opened fire at his home in the morning. He then walked outside and continued firing into homes and vehicles as he made his way through his neighborhood. During a press conference, San Juan County Sheriff's Captain Kevin Burns said the shooter hit seven houses and 11 vehicles and fired at least 176 rounds.
Joseph Robledo, a neighborhood resident, told the Associated Press that he raced home after learning the shooter fired a round that went through his 1-year-old daughter's bedroom window. His wife grabbed their child and took cover in the laundry room. Fortunately, neither was hurt.
Authorities have identified an 18-year-old high school student as the suspect behind the deadly New Mexico mass shooting that killed at least three people and wounded six others. This marks the 225th mass shooting in America in 2023. @MolaReports reports. https://t.co/hDVbBV0x5o pic.twitter.com/3SSb39mCv8

— World News Tonight (@ABCWorldNews) May 17, 2023
Law enforcement claimed the alleged suspect used three weapons in the attack, including an AR-style rifle. The rifle was purchased legally, but the other two guns were taken from a family member. Police officers fatally shot the suspect as he continued to move through the neighborhood.
Police are looking for a motive for the shooting, including whether he struggled with mental illness. They believe the victims were completely random. The suspect was a high school senior and was supposed to graduate this week.
The most recent shooting took place just miles from the site of the 2017 Aztec High School massacre that left two students dead. The 21-year-old suspect in that incident took his own life.
Copyright 2023, ReliableNews.org