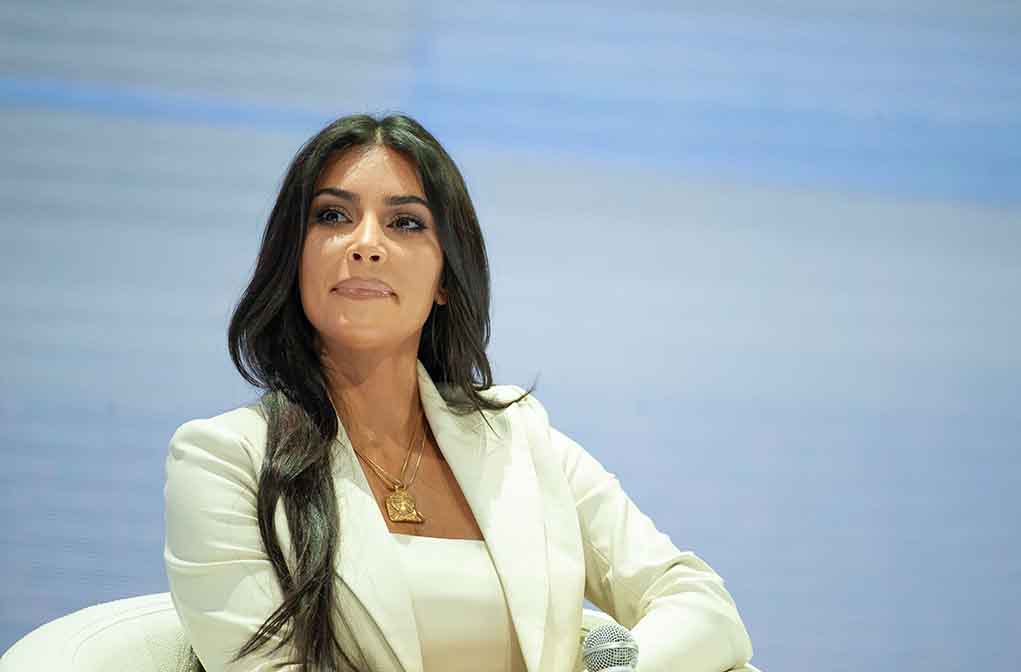 (ReliableNews.org) – Kim Kardashian filed for divorce from her husband, rapper Kanye West, in February 2021. The beauty mogul decided she'd had enough after the rapper moved to a ranch in Wyoming and posted a series of inflammatory tweets about her and her family, including accusing her of wanting to abort their daughter. Months after the initial split, they seemed to be handling the co-parenting relationship well – but then something shifted. Now, Kardashian has once again had to speak out against her soon-to-be-ex-husband.
On Monday, March 14, after a weekend of posting insults on Instagram, West posted a picture of pins on his daughter's backpack (one of his face, one of Kim's face and one of an alien) and said he noticed them last time he was "allowed" to see his daughter. The post prompted Kim to respond, "Please stop with this narrative," saying he was there at the house that morning with his children.
Kim Kardashian responds to Kanye West's IG post ‼️🤯 pic.twitter.com/pt3uqHkkX6

— RapTV (@Rap) March 14, 2022
In October, Kardashian was tied to SNL comedian Pete Davidson. The two began dating and right around the same time Kanye started saying he wanted his family back. In December, the rapper publicly said he wanted Kim back. In the days after, her attorney filed a petition to have her ruled legally single while the divorce proceeds. That's when the relationship between the two fell apart.
In the months since, Kanye has accused Kim of not allowing him to attend his daughter's birthday party, allowing his 8-year-old to use TikTok, trying to diminish him as a black man, raising their four kids in a Godless home, and attacking him because he's not a Liberal and other things. In early February, Kim also asked him to stop attacking her publicly and just co-parent with her.
Are you on Team Kanye or Team Kim?
Copyright 2022, ReliableNews.org