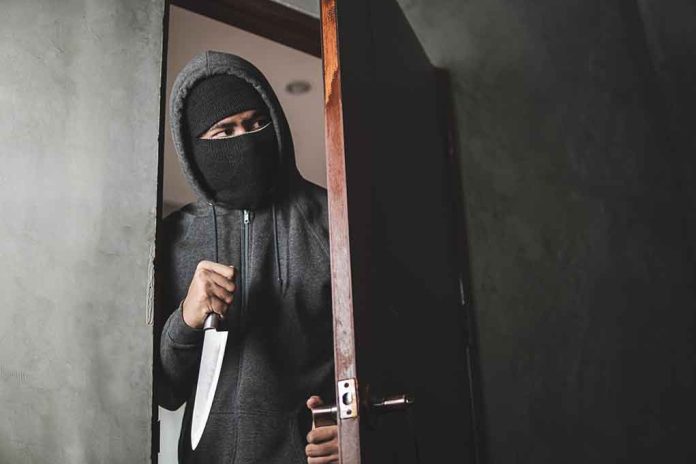 Attempted Robbery Turns Deadly — Man Down
(ReliableNews.org) – There's an old saying, you "shouldn't take a knife to a gunfight." In the case of a Texas robber armed with a knife, that proved to be a very poor decision on his part.
On Tuesday, June 21, a man entered Carter's Country gun store in Southwest Houston with a "bladed object" around 3 p.m. He walked straight to the cash register and began stealing money. An employee of the business confronted the thief and fired two shots when the man was leaving the store.
According to witnesses who spoke to NBC 2, the man appeared to be homeless. Prior to entering the gun shop, he tried to steal items from Suit Mart next door. Marcus Fomby, a witness who saw the attempted theft in the store happen, said the employees told him to "let go of the jeans or [they would] call the police.
Apparently, upon leaving Suit Mart, the man entered a nearby gun shop. Witnesses reported the man stumbled out of the gun store and collapsed after being shot. Emergency responders took him to the hospital, but he later died. The Harris County District Attorney's Office intends to present the case to a grand jury and let it decide whether to indict the employee.
The Houston Police Department's Homicide Division is asking anyone with information about the case to call 713-308-3600 or phone Crime Stoppers at 713-222-8477.
Do you think the store employee was within his rights to shoot the armed suspect?
Copyright 2022, ReliableNews.org