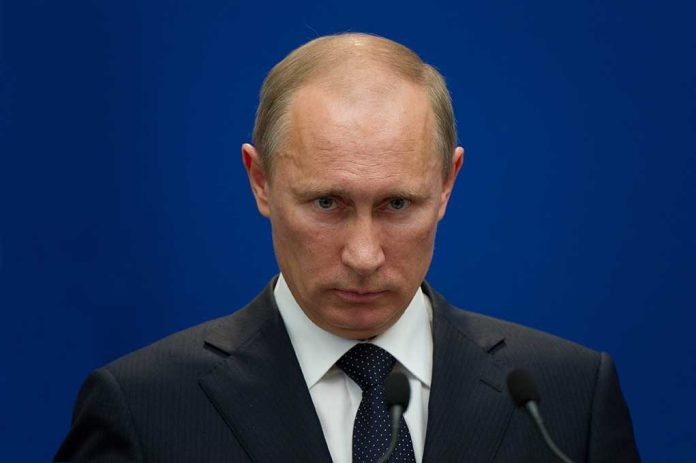 (ReliableNews.org) – Just over a year ago, Russian President Vladimir Putin ordered his troops to invade Ukraine. The leader has made a number of excuses as to why he made that decision. The Kremlin recently admitted the president is losing the war narrative.
On Saturday, March 11, Maria Zakharova, a spokesperson for the Russian Foreign Ministry, spoke at a forum at the Institute for the Study of War (ISW). Newsweek reported that the spokesperson said there's infighting in Putin's inner circle. As a result of the bickering, he has reportedly "ceded centralized control over the Russian information space."
⚡️ISW: Putin unable to immediately fix control over Russia's information sphere.

Russian Foreign Ministry Spokesperson Maria Zakharova said that the Kremlin has effectively ceded control over the country's information space.

— The Kyiv Independent (@KyivIndependent) March 12, 2023
That's a major shift in the way Putin has been handling the narrative surrounding the war. The government has taken strict control over what is reported on the internet and in the media in an attempt to saturate the country with the leader's excuses for the invasion.
Zakharova admitted Putin's regime hasn't been able to replicate the Soviet Union's control of the information highway in the country because of the fighting among the elite in the Kremlin. An ISW report claims the Russian leader has also failed to take "decisive action to regain control over the [country's] information space."
More than a year into the war, Putin has failed to make and maintain substantial progress. The Ukrainian military is being propped up by the Western world. Many NATO countries have provided the nation with a substantial amount of weapons and military equipment, including tanks and missile defense systems.
A recent report by the New York Post claimed a Ukrainian official said 1,090 Russian troops were killed on Saturday, the same day Zakharova made the statement. It's being described as the deadliest day of fighting in the war. The previous death toll was 1,030 on February 7.
Despite the heavy losses, Putin has made no moves to withdraw his troops from the country he invaded.
Copyright 2023, ReliableNews.org