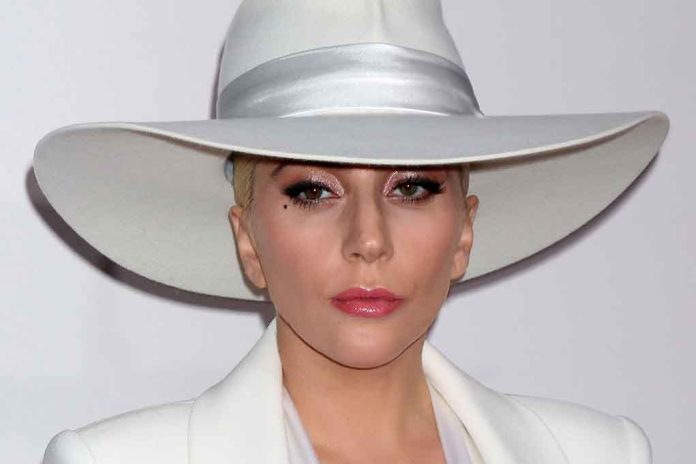 (ReliableNews.org) – Stefani Germanotta, also known as "Lady Gaga," is arguably one of the most well-known singers in the world. She has sold more than 170 million records in her career. Like many celebrities, she is protected by a security team, and they recently called the police after confronting a man on her property.
On May 11, police in Malibu, California, received a phone call about a possible intruder on the singer's property. According to reports, her security stopped a man at the base of her driveway and detained him until law enforcement arrived. When the cops confronted him, he said he was just trying to drop some flowers off for Lady Gaga. She was home at the time of the incident but was inside her house.
The police reportedly told the man that it wasn't a good idea to give the singer gifts. Her security alleged he'd been on her property before to drop off presents. Law enforcement eventually let the man go.
The man has been seen on Gaga's property before, dropping off "little gifts." TMZ reports. https://t.co/7flOdfi3rF

— Investigation Discovery (@DiscoveryID) May 15, 2023
The incident wasn't the first time the songstress' security team was forced to call law enforcement on someone. In 2010, she performed at the O2 Arena in London, England, when a woman managed to breach security. The woman was headed toward Lady Gaga's dressing room when she was stopped.
Police questioned the female fan, who had fake documentation on her to bypass security, and eventually let her go. That happened just days after another person grabbed the singer's breasts outside her hotel.
More recently, in 2021, the singer's dog walker, Ryan Fischer, was walking her French bulldogs when he was attacked. Three men and two accomplices participated in the robbery. James Howard Jackson pleaded no contest to attempted murder after he shot Fischer and stole the three dogs. Part of his lung was removed after the shooting, and he reportedly came very close to death. Jackson was later sentenced to 21 years in prison.
Copyright 2023, ReliableNews.org