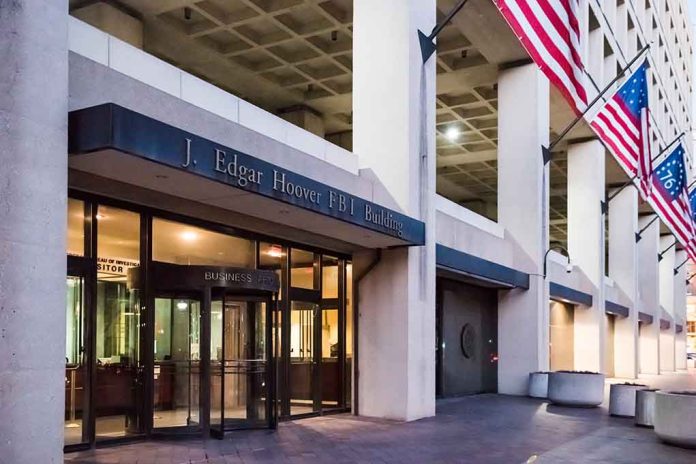 (ReliableNews.org) – During the 2020 presidential campaign, Senate Republicans, including Senator Chuck Grassley (R-IA), investigated Hunter Biden and now-President Joe Biden for a corruption scheme. Ultimately, the GOP found no evidence of wrongdoing. The Iowa senator and a colleague in the House are now looking into the family again.
On May 3, the House Oversight Committee announced Chairman James Comer (R-KY) and Senator Grassley issued a subpoena for the FBI. Lawmakers want the agency to hand over a document, an FD-1023 form, they claim might exist. It reportedly accuses the president of engaging in bribery while he was vice president.
🚨🚨🚨@RepJamesComer & @ChuckGrassley reveal the existence of an FBI record alleging then-VP Biden engaged in a bribery scheme with a foreign national.

According to a whistleblower, this record details an alleged arrangement involving an exchange of money for policy decisions.… pic.twitter.com/6yLwPLi8Hw

— Oversight Committee (@GOPoversight) May 3, 2023
Grassley and Comer said they think a whistleblower filled out the form and accused Biden of receiving money from an unnamed foreign person from an unknown country in exchange for policy favors. The lawmakers are demanding the FBI hand over any FD-1023 form that says "Biden" just to ensure they have all of them.
Senator Grassley said he and Comer "believe" the FBI has an "unclassified internal document" that implicates Biden in a crime. He said that he doesn't know if the federal agency has looked into the alleged allegations but worries about the agency's ability to conduct the probe. Comer said the American people deserve to know if "Biden sold out the United States of America" for his own financial benefit.
The White House responded and denied all of the allegations. Spokesperson Ian Sams issued a statement on Twitter accusing the GOP of "lobbing unfounded politically-motivated attacks" for five years without ever offering evidence. He said instead of showing proof, they're "trafficking in innuendo."
For going on 5 years now, Republicans in Congress have been lobbing unfounded politically-motivated attacks against @POTUS without offering evidence for their claims. Or evidence of decisions influenced by anything other than U.S. interests.

They prefer trafficking in innuendo. https://t.co/ZjV46xvjit

— Ian Sams (@IanSams46) May 3, 2023
Sams also attacked the lawmakers for making rounds on cable news shows and saying they have no idea what the allegations are against Biden, but they are trying to learn. He also shared a clip of Fox News hosts and analysts saying they have no "hard information."
Fox News Chief Political Analyst Brit Hume on Comer/Grassley subpoena allegation:

"We don't know very much. It doesn't keep these politicians on the Hill from coming out and talking about it. But we need to be careful here."

Bret Baier adds: "We don't have any hard information" pic.twitter.com/HDScRueYmk

— Ian Sams (@IanSams46) May 4, 2023
The criticism from the White House isn't stopping Republicans from trying to get to the bottom of the allegations.
Copyright 2023, ReliableNews.org