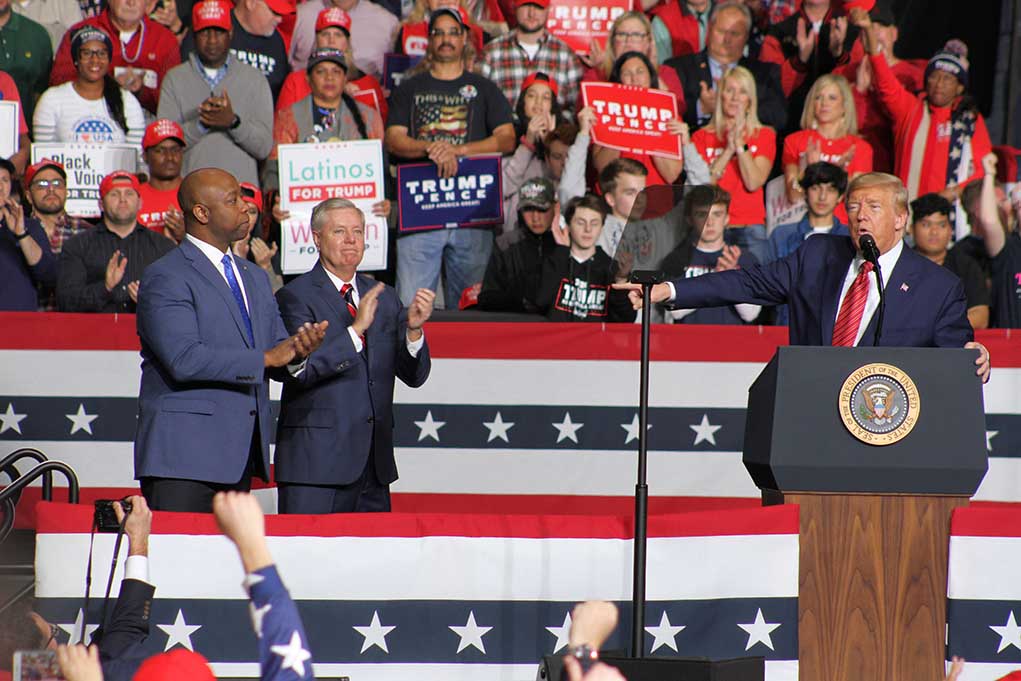 (ReliableNews.org) – Whether or not former President Donald Trump runs for a second term in 2024 remains an open question. He's remained either cryptic on the matter or says he's focusing on helping Republicans to take control of the House and Senate during the upcoming 2022 midterms. However, Sen. Lindsey Graham (R-SC) recently confirmed the nomination was Trump's for the taking.
Graham discussed the topic of the 2024 presidential campaign cycle during an interview with ABC News host George Stephanopoulos on Sunday, February 13.
Stephanopoulos began the relevant portion of the exchange by asking Graham about his current relationship with Donald Trump and whether he supports a 2024 comeback. Not mincing any words, Graham immediately responded the Republican nomination for president "is [Trump's] for the taking" if he wants it.
The senator said the GOP's 2024 presidential nomination is Trump's "for the taking" during Sunday's interview. https://t.co/sWpKkJviyL

— Newsweek (@Newsweek) February 13, 2022
Continuing, Graham told Stephanopoulos the former president is "the most consequential Republican" in the GOP today. Graham also said Trump has a "great chance" of serving a second term by comparing his style of governance to current President Joe Biden's "mess."
Driving the point home, Graham said Biden's polling figures continue falling "because his policies aren't working." As Graham explained, Trump can soar to victory if he campaigns on his record of success and plans to improve the economic devastation created by Biden's failed agenda, make the world safer and control and secure the nation's southern border.
What do you think? Will Trump run in 2024?
Copyright 2022, ReliableNews.org