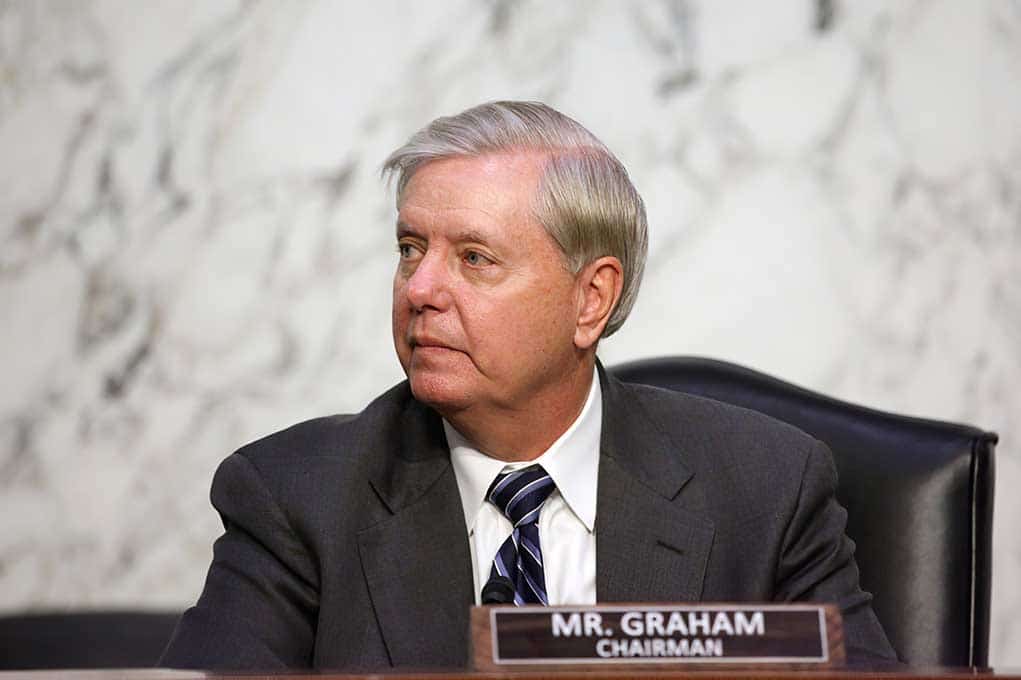 (ReliableNews.org) – In a recent interview with Fox News host Sean Hannity, Senator Lindsey Graham (R-SC) expressed his feelings about the future of Senate Minority Leader Mitch McConnell (R-KY).
He stated unless the long-time politician can re-establish a positive working relationship with former President Donald Trump, Graham will not support McConnell in a Republican leadership role.
The remarks came on the heels of the former president's criticism of the Kentucky legislator's supportive words about Senator Mike Rounds (R-SD). The South Dakota lawmaker recently asked the Republican Party to distance itself from Trump's claims of voter fraud in the 2020 election. The former president responded by calling McConnell a loser and "Round's a RINO".
Graham's Interest in Trump and McConnell
Although the former leader hasn't announced a third run for the presidency, Graham seems to believe Trump will throw his hat in the ring. In fact, he said if Trump wants the nomination, it's his for the taking. Not only that, Graham stated he thinks the ex-leader could win the seat in the oval office in 2024 if he decided to go for it.
However, since there has been strife between Trump and McConnell for some time, the South Carolina legislator is concerned about a Senate Majority Leader who lacks the ability to work with and support Trump. Graham sees anyone in McConnell's position having an "America First agenda" to be vital for success.
With the way things stand now between the minority leader and Trump, cooperation between the two might prove difficult should he win the presidency. Graham doesn't want to see that happen and seems adamant about preventing any friction between the Senate and who he believes could be the next President of the United States.
Unity is the Key
Considering the ongoing problems between the Kentucky legislator and Trump, Rounds' comments about the 2020 election, and Representatives Liz Cheney (R-WY) and Adam Kinzinger (R-IL) serving on the January 6 committee, Graham seems concerned with uniting the GOP. By looking forward and demanding Republicans stand together, it appears the Right is gearing up for a sweeping win in the 2022 midterms and the 2024 general election.
If or when the former president confirms he'll take another shot at running for a chance to become the leader of the free world once again, it looks like Graham wants to make sure he has the full force of the party behind him.
Copyright 2022, ReliableNews.org