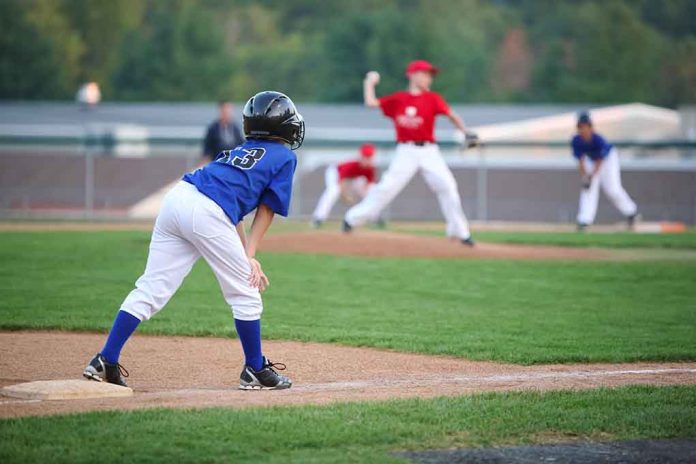 Little League TRAGEDY – Gunman Opens Fire!
(ReliableNews.org) – Americans have experienced a number of traumatic mass shootings in the last several months. Gunmen have killed kids in schools, people in a grocery store, and families as they watched a parade. Now little leaguers have experienced a frightening event.
On Sunday, July 10, children, ages 7 to 9, and coaches were on a baseball field in Wilson, North Carolina, participating in North Carolina's Little League championships. Suddenly, gunfire erupted, and video of the incident showed adults screaming, "Get down!" Kids dropped to their bellies on the field, others ran for their lives.
People reported that the Wilson Police Department confirmed three shots were fired. One of the rounds landed in the outfield near a player. Although nobody was physically injured, there were psychological effects from the incident. Parents and coaches described "bullets whizzing by the players [sic] heads" in interviews with TODAY. One of the teams immediately pulled out of the tournament, and eventually, officials canceled the Wilson City event altogether.
Despite the tournament being canceled, the community and Duke University baseball players hosted an event for the players on July 12 to honor the kids who participated. WRAL reported South Durham Little League President Phillip Holmes said, "When difficult things happen, positive people in the community step up to help you."
No suspects have been arrested.
Copyright 2022, ReliableNews.org